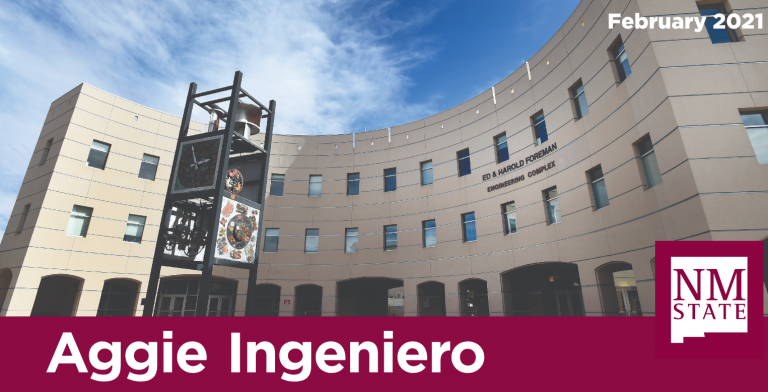 In fall 2019, the College of Engineering launched the Ron Seidel Engineering Leadership Institute, a two-year program with the goal of helping engineering students learn critical soft skills needed to become effective leaders and entrepreneurs who bring more than technical expertise to their profession. The institute is funded by engineering alum Ron Seidel and his wife Janice.
The first cohort comprised 10 students and this past fall13 additional students were added to the group. With the goal of exposing them to various ideas and approaches to leadership, the students are reading and discussing books written by various leadership authorities. In fall 2020, the group read The Perfect Swarm: The Science of Complexity in Everyday Life  by Len Fisher. This semester, they will read Emotionally Intelligent Leadership: A Guide for Students by Marcy Levy Shankman and Scott J. Allen.
This spring, the students will participate in a two-session workshop that will include discussions with successful entrepreneurs and a hands-on learning experience led by Arrowhead Center Studio G, NMSU's student business accelerator. They will be challenged to brainstorm ideas for innovative solutions to one of three global challenges that also impact our local community: water, agriculture and clean energy. The students will form teams, complete and present a business model for their solution.
Engineers' contributions to society touch all of our lives in myriad ways. The Seidel Leadership Institute emphasizes the responsibility that our students hold as they apply their knowledge in a way that benefits society.
Sincerely,
Lakshmi N. Reddi
Dean
---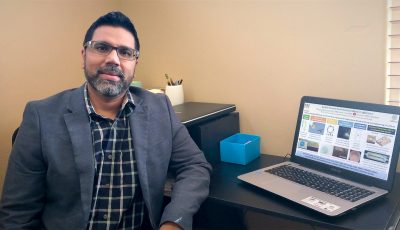 A team of researchers from the College of Engineering at New Mexico State University have published a study that tests the effectiveness of face masks in close human interactions. The study, "Can face masks offer protection from airborne sneeze and cough droplets in close-up, face-to-face human interactions? – A quantitative study," was published in Physics of Fluids, an American Institute of Physics journal. 
Read More >>
---
New Mexico State University's College of Engineering has a new graduate program in information technology. The Professional Master's in Information Technology has received final approvals from the New Mexico Higher Learning Commission. 
---
Distinguished Alum and Ingeniero Eminente Manny Mora
Manuel Mora, an electrical engineering alum and successful engineering leader in intelligence technology is one of the most steadfast supporters of the NMSU College of Engineering. Mora recently received one of the highest honors that NMSU bestows and one of the highest honors the College of Engineering awards. He was named 2020 Distinguished Alumni and Ingeniero Eminente for the fall 2020 College of Engineering Sociedad de Ingenieros. Read More >>
---
Take a trip back in time to 1920 with KRWG's television documentary "Ralph Willis Goddard: New Mexico's First Broadcaster." The documentary follows the remarkable life and tragic death of the New Mexico State University professor for whom KRWG is named. Goddard broadcasted the first radio signals in New Mexico from his hand-built radio station in a small shack on the NMSU campus. The radio station would later be known as K-O-B, one of the most powerful in the country....Read More>>
---
More than 80 middle- and high-school students from across New Mexico and El Paso, Texas, gathered virtually for the 2020 NM Boosting Engineering, Science and Technology Robotics competition Nov. 21. While the COVID-19 pandemic affected the BEST competition, the 20-year event, hosted by New Mexico State University's College of Engineering, continued...Read More>>