Engineering Research Summary (.pdf)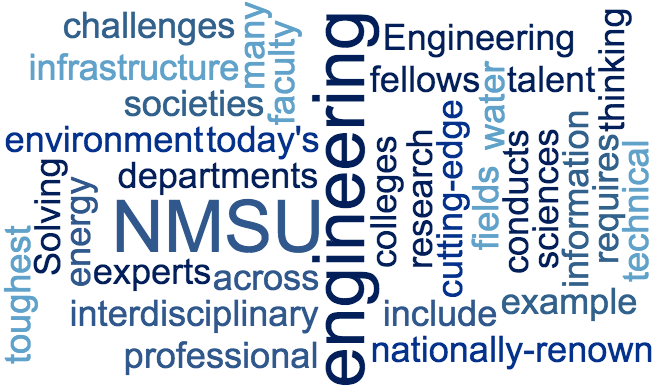 Solving many of today's toughest engineering challenges in energy, environment, information sciences, infrastructure, and water for example, requires creativity, innovative thinking, and technical talent.  NMSU College of Engineering conducts cutting-edge, interdisciplinary research across our engineering departments, in collaboration with other colleges at NMSU, and in collaboration with other universities across the United States. Our faculty include nationally-renown experts in many fields, fellows of professional societies, and National Science Foundation Early CAREER Award recipients.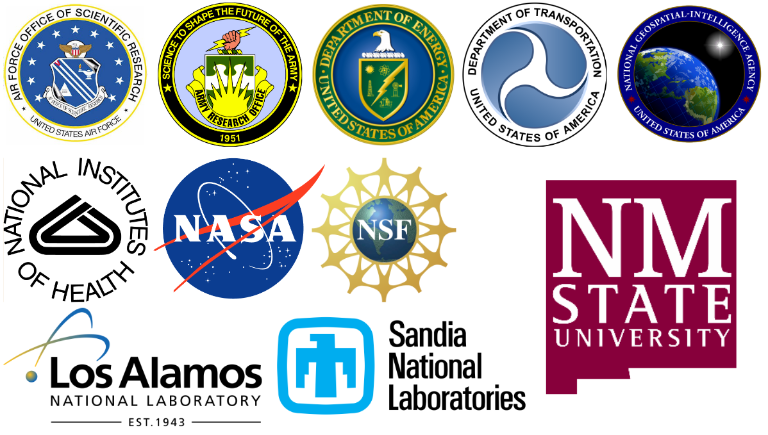 Our portfolio includes over 100 externally-funded research projects and expenditures of over $10 million. Faculty research is funded from a variety of agencies including Air Force Office of Scientific Research (AFOSR), Army Research Office (ARO), Dept. of Education, Dept. of Energy (DoE), Dept. of Transportation (DoT), Los Alamos National Laboratories (LANL), National Geospatial-Intelligence Agency (NGA), National Aeronautics and Space Administration (NASA), National Institutes of Health (NIH), National Science Foundation (NSF), New Mexico Department of Transportation (NMDoT), and Sandia National Laboratories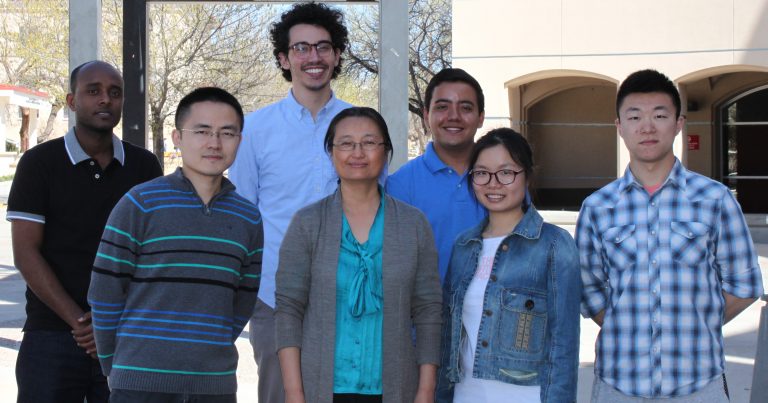 Prof. Pei Xu (Civil Engineering) and her research group develop innovative technologies to augment water supplies from impaired water resources (such as wastewater, brackish water and contaminated waters) while balancing energy consumption, economic benefits, ecological impacts, and social acceptance. Please click here to see their video. 
 The Office of Engineering Research (OER) in the College of Engineering supports faculty in both pre- and post-award phases of externally-funded research.  In the pre-award phase, the OER assists faculty in identifying potential sources of funding and grant opportunities, proposal preparation and assistance, and submission of the research proposal in coordination with the Office of Grants and Contracts. In the post-award phase, the OER assists faculty in managing the contractual, financial, and reporting aspects of the research grant.