---
Thank You For Supporting The College Of Engineering. Every Gift Matters.
Your gift to the College of Engineering at NMSU is an investment that provides extraordinary returns. Our engineers go beyond achieving expertise in their fields–they become leaders in industry, government and academia, working toward the common goal of making the world a better place.
We invite our friends, partners and alumni to join us in building on excellence so that we can provide an outstanding educational experience for our students, keep our laboratories and equipment on par with industry standards, and help us retain highly qualified faculty. Your investment will have immeasurable impact that extends throughout our state, our nation, and beyond.
---
Why Give
---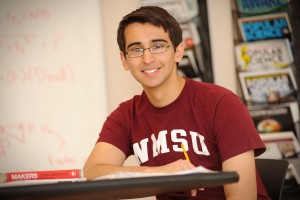 Endowed scholarships provide a continual source of access to higher education for those who might not be able to attend college otherwise. They reward academic excellence for students like Dakota Burrows, mechanical engineering, and can help to attract talented scholars from around the country.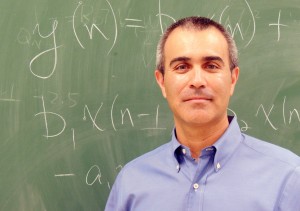 We take pride in our exceptional faculty and strive to support their teaching and research excellence with chairs and professorships that reward their efforts and help us attract and retain outstanding faculty members like Professor Phillip De Leon, electrical engineering. Learn more
Naming of engineering departments and facilities provides an opportunity to align our commitment to excellence with an individual or corporate entity that exemplifies ethics, professionalism and integrity, such as civil engineering alums Ed and Harold Foreman. Learn more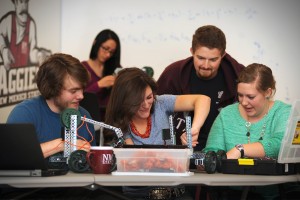 Corporate gifts provide unique opportunities for students, such as the Aggie Innovation Space Presented by Intel, where students can gather to work on projects. They have access to experienced mentors, new technologies and the latest engineering design software and tools.