Degree Requirements -  Accelerated Masters -  Admission Requirements -  How to Apply -  Contact
Executive Summary
The need for professionals in the field of Information Technology (IT) has grown steadily over the past decade. Nearly every business today fulfills their business goals by utilizing information technology. According to the U.S. Department of Labor, IT professionals are now number fifteen in the top twenty fastest growing professions. The compensation earned by IT professionals ranks among the top five highest paying professions.
This 100% online program trains undergraduates, graduates, and working IT professionals in the advanced application of information technology. The program provides advanced technical knowledge in the areas of IT system architecture, data communications, virtualization, and enterprise security. Upon successful completion of this professional degree, graduates will be able to apply information technology tools and skills in their work environments. This advanced technical training will enable graduates of the program to utilize and manage information technology with the objective of increasing organizational productivity and competitive advantage.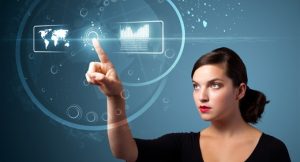 All students will be required to successfully complete (minimum of a C grade) 30 credits of coursework including a capstone project. The required courses and the list of approved elective classes are listed below. All course prerequisites must be satisfied.
In order to provide consistency among plans of study for graduate students and to set a minimum set of core or pertinent courses, it is the policy of the professional M-IT degree that each graduate student will fulfill the following course requirements (or equivalent) as determined by the program coordinator/director.
Required Courses (21 credits)
ET 551 Enterprise Architecture I – the Cloud, servers, switches, gateways, cabling: ETSI, TIA and EIA and NEC
ET 552 Enterprise Architecture II – the data center, desktop environment
ET 562 DevOps (development and operations software – Python, scripting)
ET 577 Advanced Networking: telecom infrastructure WAN/LAN and wireless and protocols including MPLS, SIP, etc.
ET 539 Advanced Enterprise Security
ET 555 Virtualization – VMs, Software Defined Networks,
ET 595 Master's Project in Information Technology
Electives (choose any 3 courses, 9 credits, selected from the list below)
ET 505 Special Topics in Information Technology
ET 585 White Hat System Testing
ET 583 App Programming and Development
BCIS 550 Information Systems Analysis and Design
BCIS 575 Database Management Systems*
BCIS 561 Business Analytics I*
BCIS 566 Business Analytics II*
BCIS 585 Enterprise Resource Planning & Business Processes*
CS 502 Database Management Systems I
CS 505 Artificial Intelligence I
CS 508 Introduction to Data Mining
CS 509 Bioinformatics Programming
CS 511 Logic and Constraint Logic Programming
CS 519 Applied Machine Learning I
IE 523 Advanced Engineering Economy
IE 563 Topics in Engineering Administration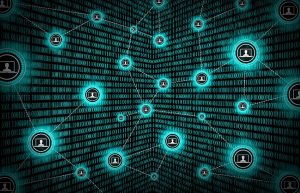 Student Advising
Annual Schedule of Master in Information Technology Courses
Degree completion roadmap for part-time students.

Download Course Schedule and Degree RoadMap
Accelerated Master's Optional admission: The option combines some of the requirements of the baccalaureate degree in IET or ICT and the professional Master of Information Technology. Details of the program can be found at https://honors.nmsu.edu/for-students/masters-accelerated-program-map.html.
This option will add a pre-application process as detailed below.
Pre-Application Process: Students will submit a "pre-application" to the ETSE department to receive approval for the accelerated professional Master's program. This should be submitted when he/she is within approximately 12 credits of earning a Bachelor's degree in an IET or BICT; an application form will be available in the ETSE department web site. Qualification for the BS+M-IT program will be based on the cumulative grade point average in courses taken to that point, and recommendations by faculty members listed on the departmental application. Additional factors might be taken into account when available (e.g., TOEFL/IELTS scores). Students having a grade point average below 3.0 may be admitted on a case-by-case basis, depending on faculty recommendations and evaluations of the individual's academic and professional history.
Once the ETSE department has reviewed the pre-application, accepted, and notified the applicant of acceptance in the accelerated program, the applicant must then formally apply to the graduate school for formal admission to the graduate program; this application to the graduate school is made during the final semester of graduation.
Note: It is very important for the student to apply to the BS+M-IT accelerated program before they take any 450 (and above) level courses.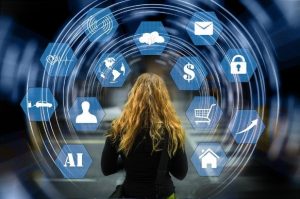 Leveling coursework to satisfy master work deficiencies
Discrete Mathematics, College Algebra, Statistics
Skills in computer programming language
Networking
Operating systems and Computer Protocols
The requirements for enrollment into the program are as follows:
Bachelor's degree in Information Technology or a closely related field (must submit transcripts)
Undergraduate GPA of 3.0/4.0 or higher
Statement of purpose – One page describing your experiences and background, professional goals, and your reason for applying to the M-IT program
Contact information for two recommendations
Applicants with an undergraduate GPA greater than 2.5/4.0 but less than 3.0/4.0 may be accepted provisionally on a case by case basis.
Applicants that do not have the Bachelor's degree in Information Technology or a closely related field but have relevant I.T. experience may apply. If accepted, the graduate advisor will design a plan of study that may include appropriate leveling courses.
GRE scores are not required for applicants that have earned their undergraduate degree from an accredited U.S. University.
Steps to apply:
Please apply to the NMSU graduate school at https://gradschool.nmsu.edu and choose the following application options:

Campus = NMSU-Online
Degree = Masters
Online Major - Information Technology

Submit undergraduate transcripts, Statement of Purpose, and recommendation contact information with your graduate school application.
Once your application is complete, send an email to rolfe@nmsu.edu with your Graduate Application #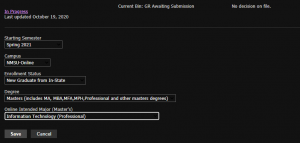 Application info
To discuss your professional Information Technology plans and how this Graduate degree program may help, please contact:
Dr. Rolfe Sassenfeld, Program Director,
Email:   rolfe@nmsu.edu
Zoom meetings available!