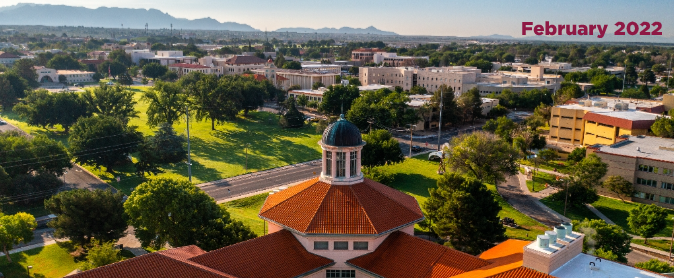 I am pleased to announce that Civil Engineering Professor Lambis Papelis has been named director of NMSU's College of Engineering Carlsbad Environmental Monitoring and Research Center. Following an exhaustive nationwide search to fill this position, we found the most qualified candidate was right here in our college. Lambis brings both broad and practical research experience in the environmental field.

CEMRC is an internationally recognized facility and is a very important and valuable asset to the mission of the college providing unique research and educational opportunities at one of the world's leading facilities of its kind.

In his new position, Lambis will lead the NMSU partnership with Los Alamos National Laboratory and Nuclear Waste Partnership, along with serving the needs of the Carlsbad and surrounding communities. He brings more than 25 years of research, teaching and managerial experience in water chemistry and water quality, remediation of metal and metalloid-contaminated waters and groundwaters, fate and transport of pollutants, radionuclide migration, and interaction of potential contaminants with soils and aquifer materials. He received his Ph.D. and M.S. from Stanford University in environmental engineering and science. He joined the civil engineering faculty at NMSU in 2010.

Lambis is highly respected in his field and we look forward to working with him to meet CEMRC's strategic goals.
Sincerely,
Lakshmi N. Reddi
Dean
---
---