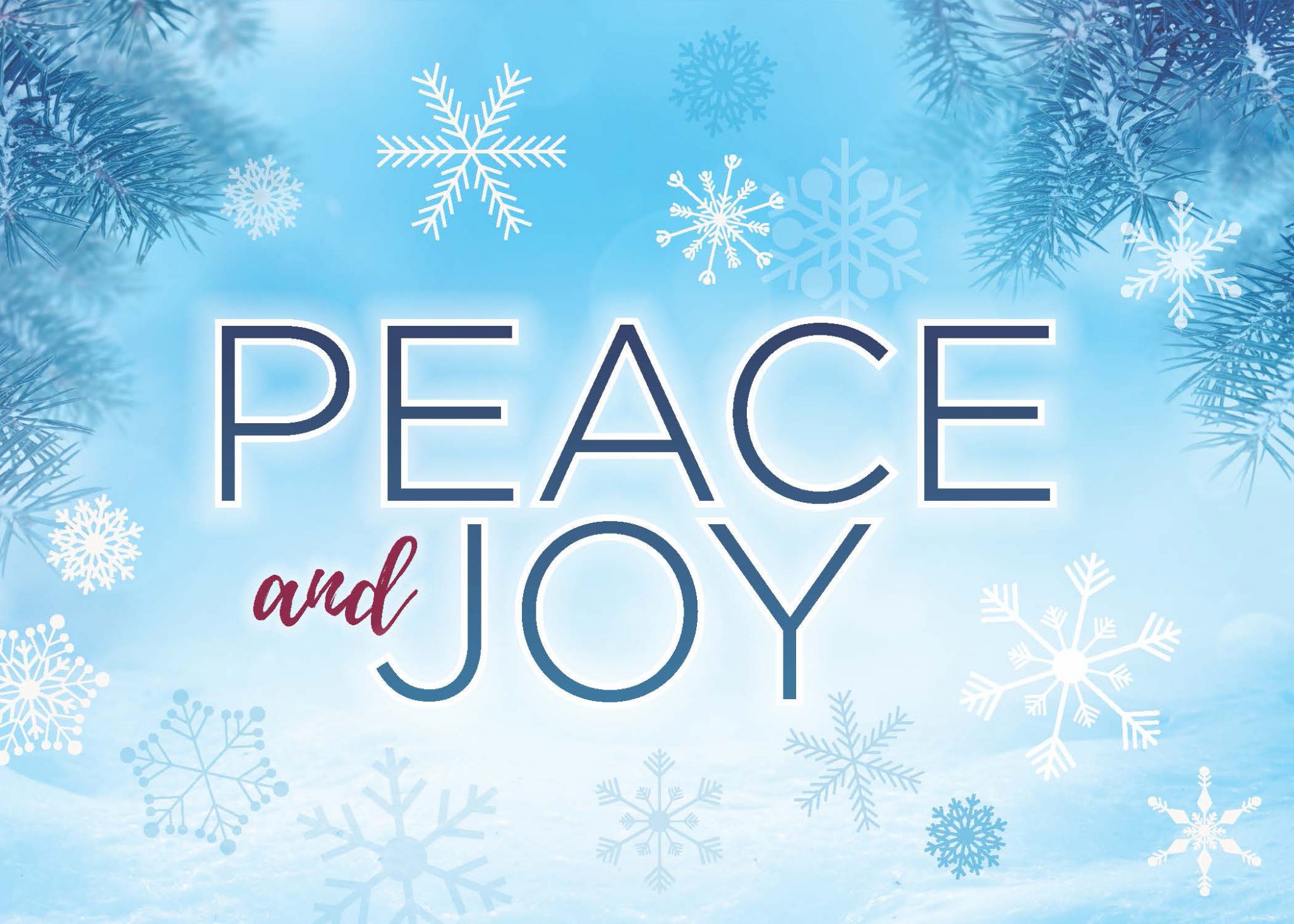 You know you're in the right place when students are making outstanding suggestions on how the college can handle instruction delivery during the current COVID crisis.  In one of my periodic  meetings with our student leadership in E-Council, the feedback I received resembled one that a family member would receive from extended family member. The constructive feedback on how online courses are working in the college, and the understanding our student leaders showed toward the untested instructional processes, indicates the maturity of NMSU engineering students. 
You know you're in the right place when a faculty member contemplating voluntary retirement is insisting that he be allowed to come back to help students and engage them in outreach projects. Entertaining metaphor, of course, but the actual quote from the faculty member was, "I'll mop the floor if I should…, but please find a way to allow me teach a class and be engaged with NMSU students." NMSU engineering is blessed to have faculty members in its ranks who view teaching and student-engagement not as a paying job but as a life-long passion well beyond retirement. 
You know you're in the right place when researchers step up to apply their knowledge and solve societal problems, not to build their CVs but to sincerely help communities. Two of our associate deans are actively engaged in developing tools to mitigate COVID spread.  Our research faculty are self-motivated to effectively manage their laboratories and prioritize safety above all else.
You know you're in the right place when good behavior does not need to be legislated.
Sincerely,
Lakshmi N. Reddi
Dean
---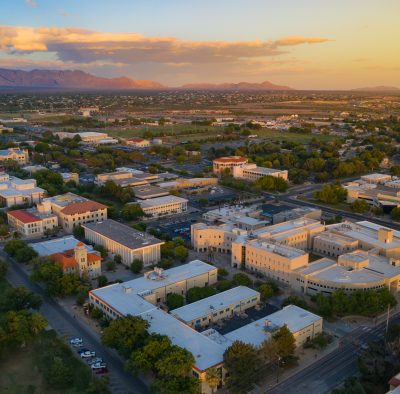 New Mexico State University and Los Alamos National Laboratory have signed a new institutional agreement to support joint appointments. The joint appointments will provide opportunities for NMSU and LANL to attract, retain and recognize science and engineering staff and faculty with the goal of enhancing the quality of science, technology, education and industrial development in the region, state and nation...Read More>>
---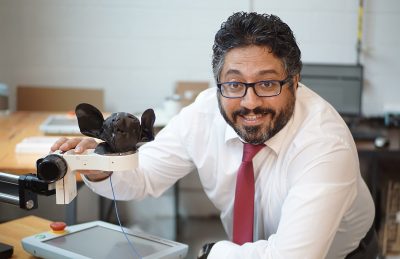 Deep in the rainforests of Madagascar lives an endangered lemur whose unique evolution is paving the way to improve non-destructive testing on aging infrastructure and composite materials. Ehsan Dehghan-Niri, assistant professor in the Department of Civil Engineering at New Mexico State University, is studying the aye-aye lemur...Read More>>
---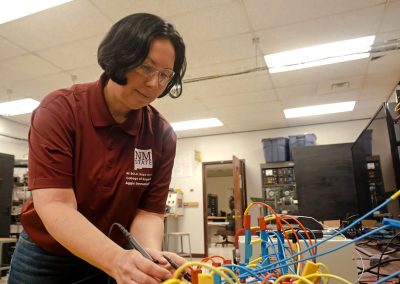 After receiving an award from the U.S. Economic Development Administration's 2019 Regional Innovation Strategies i6 Challenge program, New Mexico State University continues to lead a statewide focus on creation of a clean energy economy to advance economic and workforce development. In partnership with the North American Intelligent Manufacturing Initiative…Read More>>
---
The New Mexico Produced Water Research Consortium, a joint effort between New Mexico State University and the New Mexico Environment Department, has received support from ExxonMobil as a research sponsor. The sponsorship will help support the consortium's research, development and demonstration…Read More>>
---
New Mexico State University and Dry Point Distillers have launched Pistol Pete's Six-Shooter, the first collegiate-licensed whiskey in the country. The whiskey will be available for purchase beginning Nov. 12 in and around Las Cruces. A portion of the proceeds will go to support NMSU's more than 400 student-athletes. "We're so excited for this opportunity to work with New Mexico State University," said Chris Schaefer, owner of Dry Point Distillers and a graduate of NMSU...Read More>>