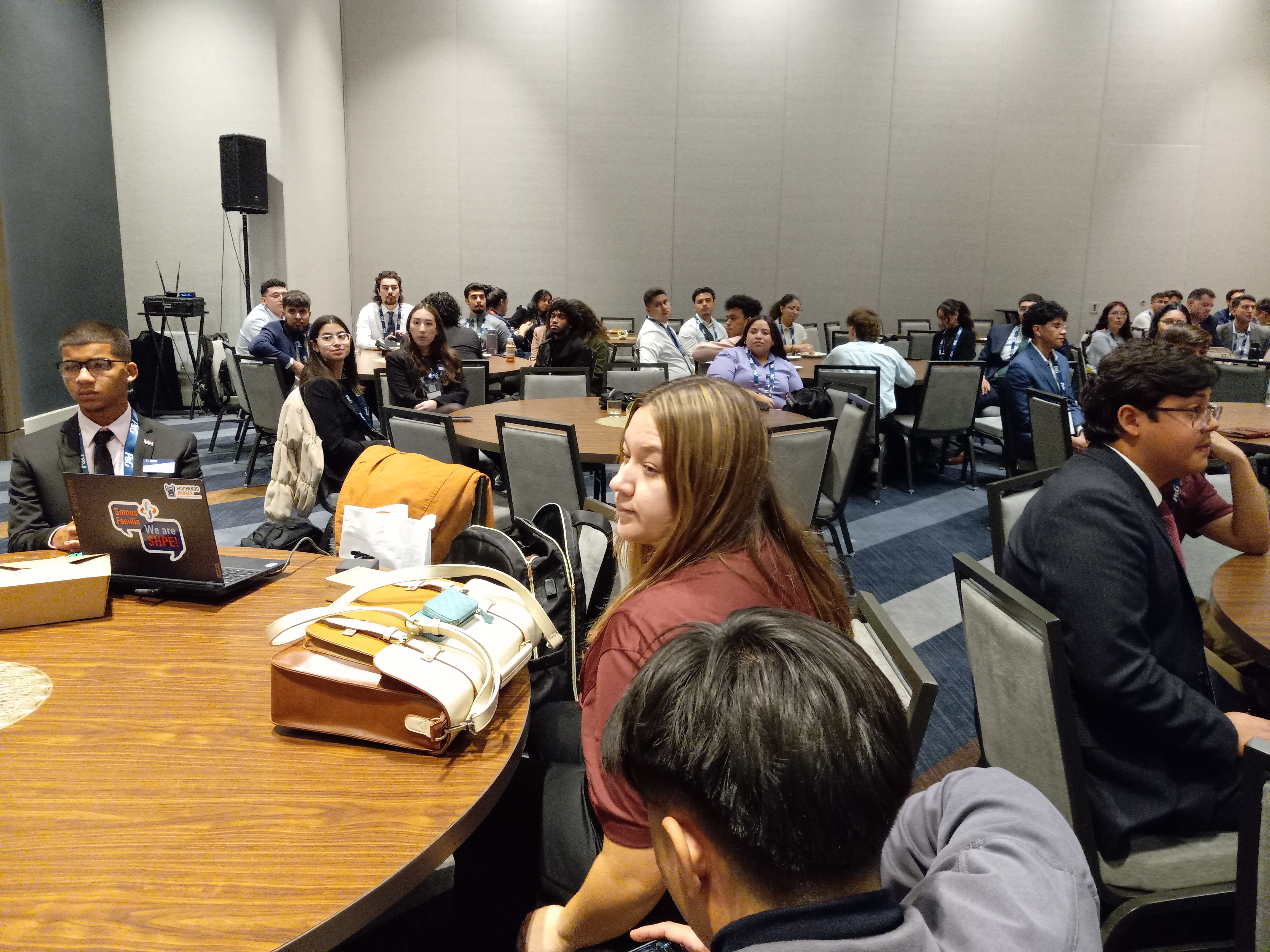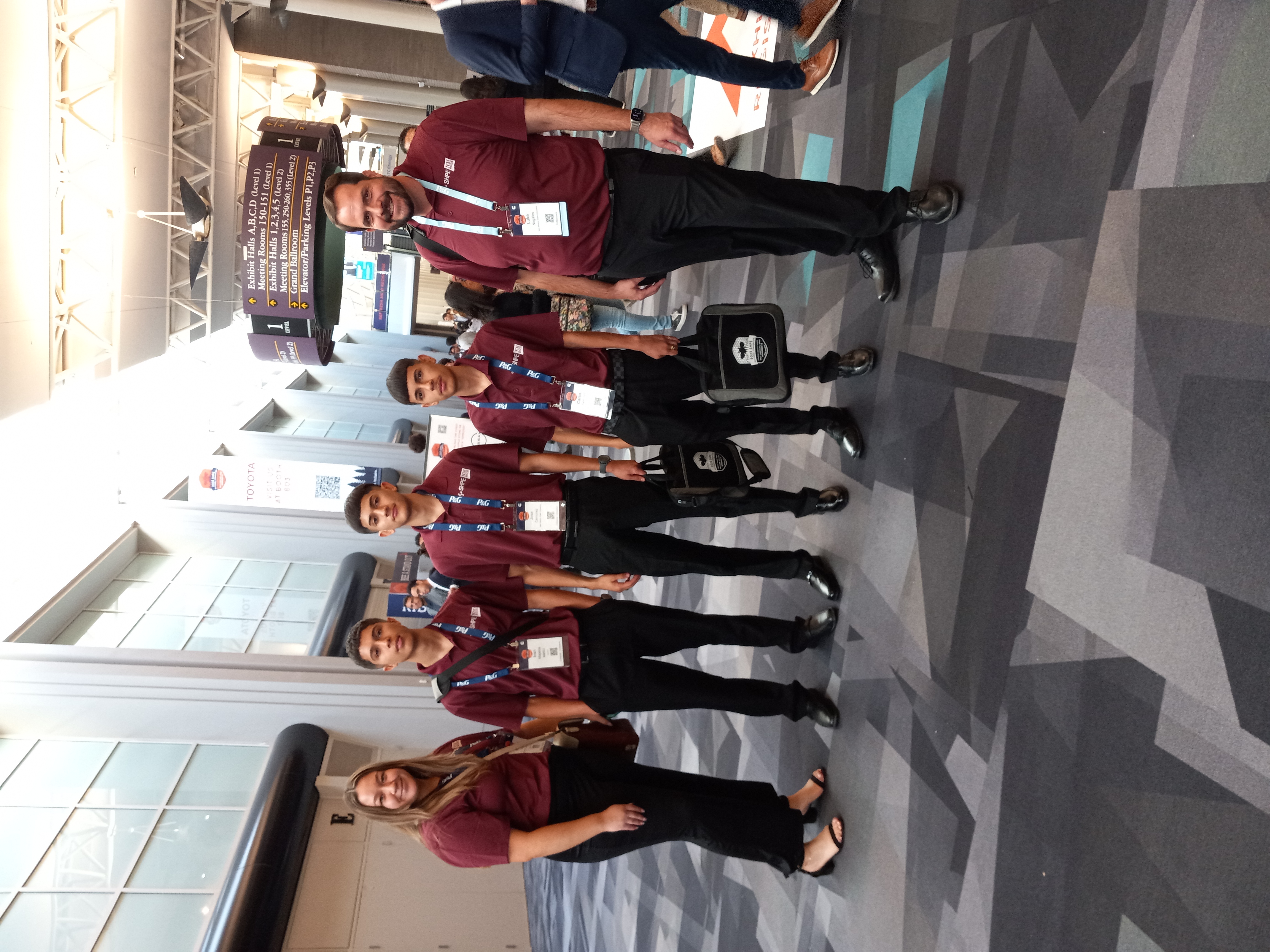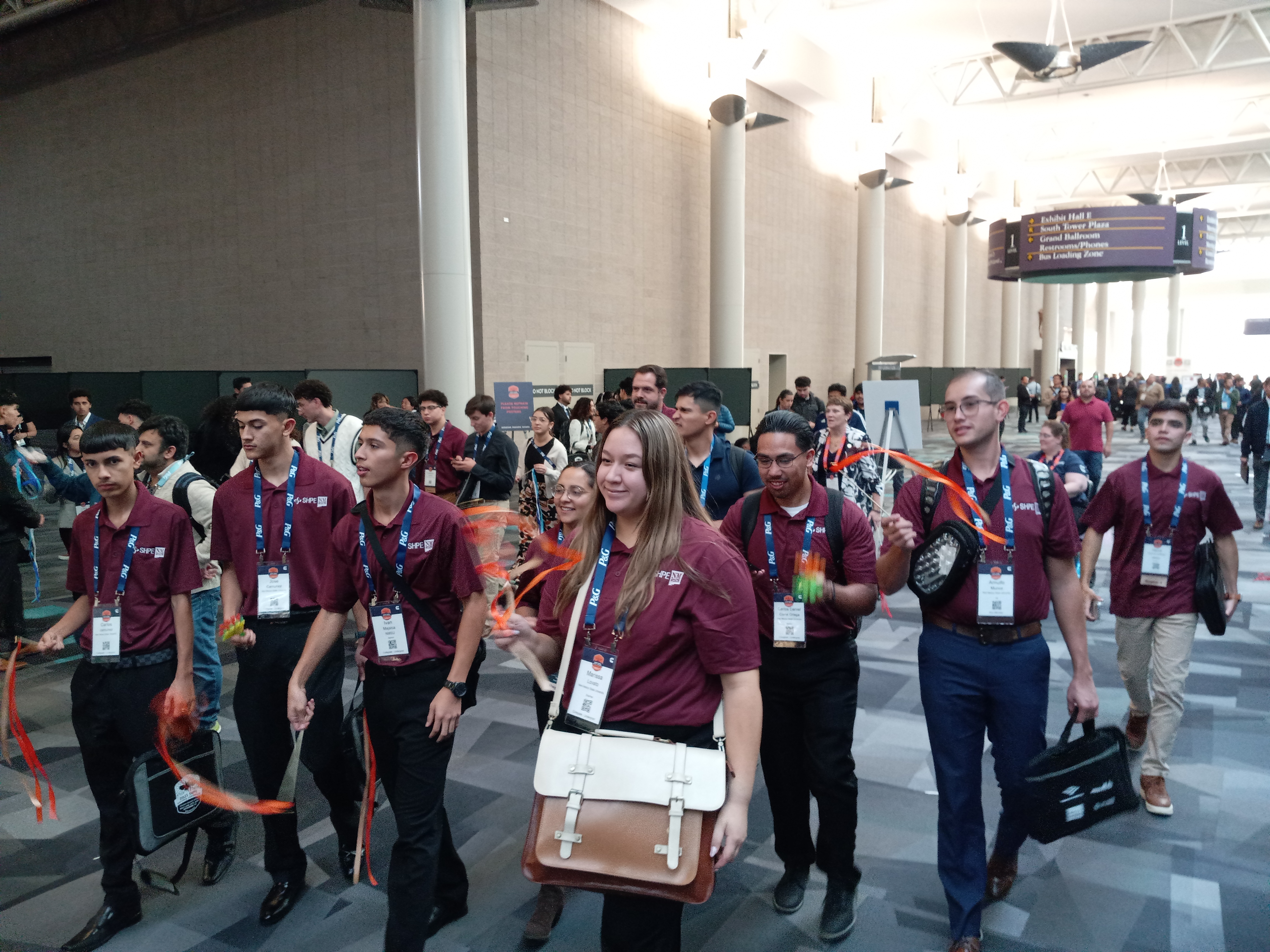 Salt Lake City, UT - A delegation of 15 students and faculty advisors from New Mexico State University (NMSU) recently made their mark at the Society of Hispanic Professional Engineers (SHPE) National Convention in Salt Lake City, Utah. The event brought together professionals, students, and organizations from across the country to celebrate diversity, innovation, and excellence in engineering and related fields. 
The NMSU delegation made a significant impression at the convention, participating in various events and networking opportunities. They were kind enough to share a glimpse of their memorable experiences through a series of photographs. These captivating moments were captured during key events at the convention, offering a window into their journey. 
One set of photos showcases the NMSU chapter members during the opening ceremony, where the themes of "Familia" and "SHPE for Life" were celebrated. The images capture the spirit of unity and dedication that SHPE promotes among its members. 
In another heartwarming moment, the NMSU delegation's chapter leaders gathered for a meeting, during which they had the honor of being addressed by Miguel Alemañy, the CEO of SHPE. The photographs capture the exchange between Mr. Alemañy and Marissa Lovato, the NMSU chapter's president, highlighting the connections and mentorship opportunities that SHPE fosters. It was not only an informative but also an inspiring session for the attendees. 
Coincidentally, Marissa Lovato's presence at the convention led to a newfound friendship. She struck up a meaningful connection with the President of the Portland University chapter, further expanding NMSU's network within the SHPE community. This chance encounter reinforces the organization's commitment to building lasting relationships and broadening horizons for its members. 
As the NMSU delegation continues to make a mark within SHPE, their experience at the National Convention serves as a testament to the power of diversity and collaboration within the engineering community. The shared photographs provide a glimpse into the passion, unity, and impactful connections that emerged during this extraordinary event. 
For those eager to see more of the NMSU delegation's journey at the SHPE National Convention, they have expressed their willingness to share additional photos through a central CoE URL. Stay tuned for more inspiring moments and stories from this dynamic group of engineers. 
The NMSU delegation's participation in the SHPE National Convention reaffirms the importance of such gatherings in fostering innovation, diversity, and a sense of belonging within the engineering community. Their enthusiasm and connections will undoubtedly continue to thrive and inspire others to embark on their own remarkable journeys in the field.