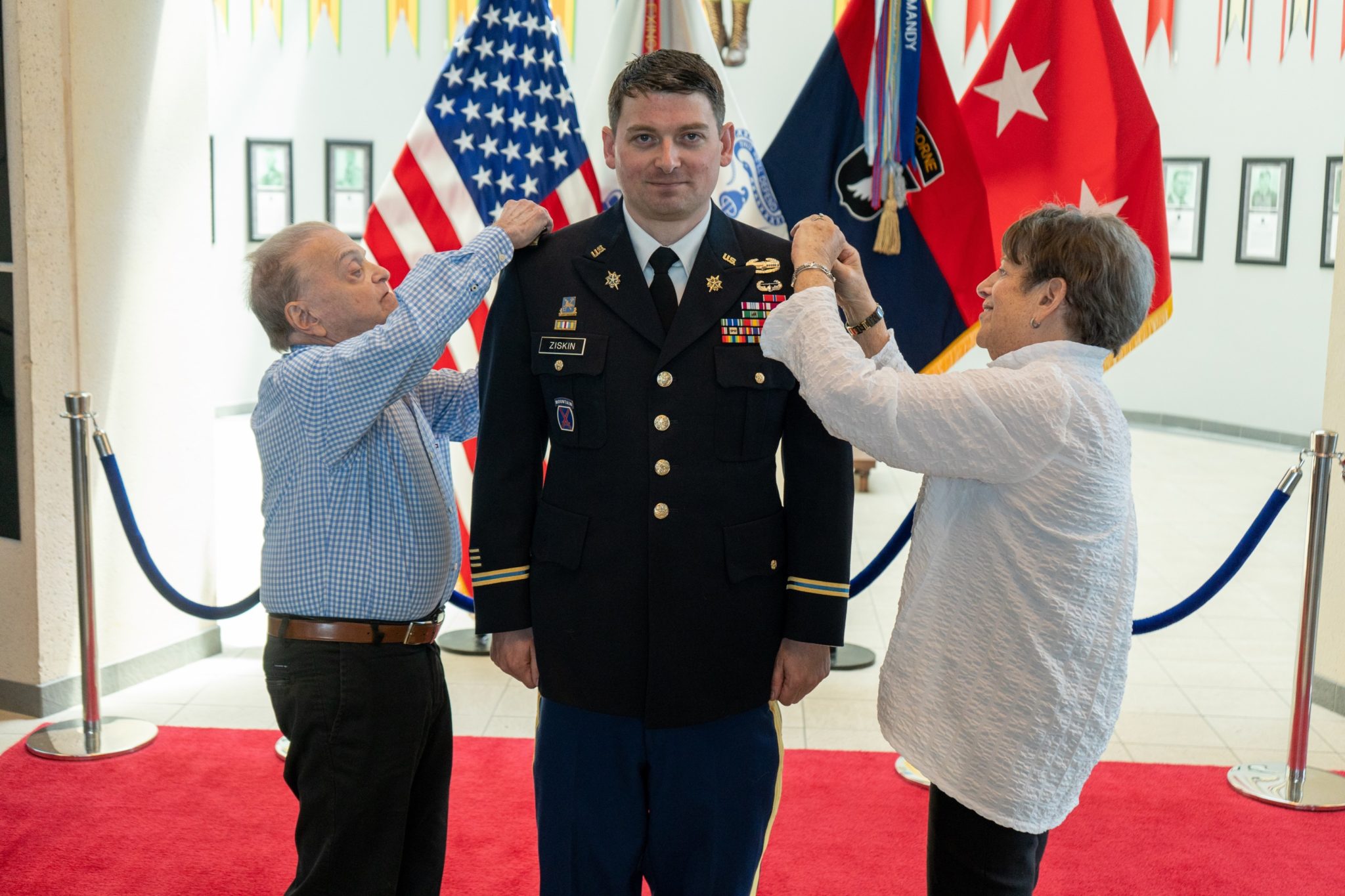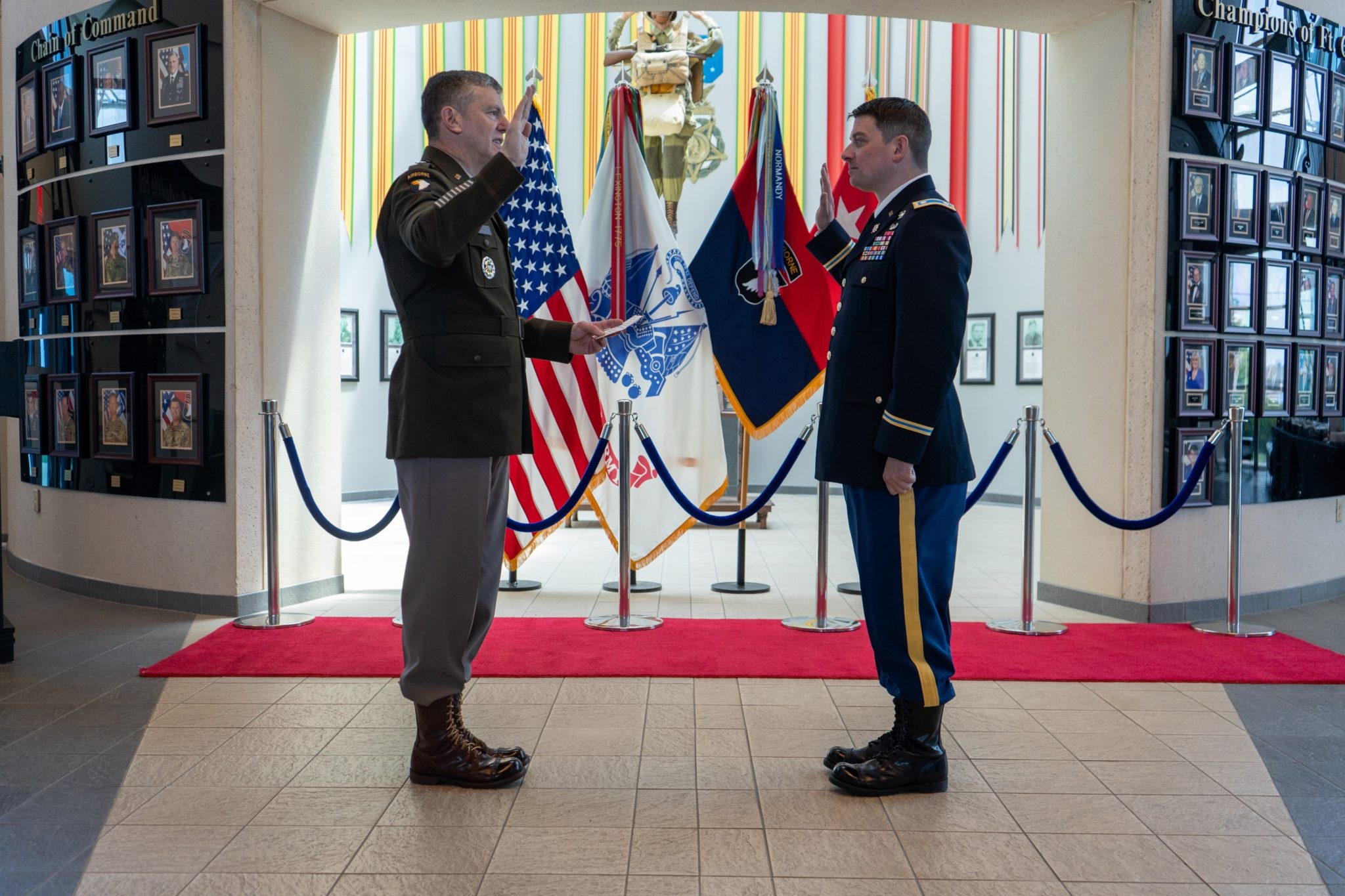 West Hartford native and 2002 Conard graduate Andrew Ziskin was promoted to Lieutenant Colonel in the U.S Army in a ceremony presided over by the Commanding General of the 101st Airborne Division, Major General J.P. McGee.
His close family was present during the ceremony with his mother and father, Diane and Paul, removing his previous rank of Major and pinning his new rank of Lieutenant Colonel.
Lt. Col. Ziskin recently returned home from a nine-month tour in Romania, where he supported the 101st Airborne Division headquarters with operations research and data analysis during Operation European Assure, Deter, and Reinforce (OEADR).  Ziskin graduated from Roger Williams University in 2006 with a bachelor's degree in political Science was commissioned as an Intelligence Officer in the U.S Army.
Ziskin previously served in Iraq in 2007 and Afghanistan in 2012 where he trained and advised his Iraqi and Afghan counterparts to develop their intelligence capabilities. In 2015, he served in South Korea, where he led the effort to rewrite the U.S Forces Korea (USFK) theater targeting process in coordination with U.S. Air Force and South Korean Army. In 2017, Ziskin became an Operations Research and Systems Analyst (ORSA) for the Army and was assigned to The Research and Analysis Center (TRAC) at Fort Leavenworth, KS, where he supported scenario development and executed strategic war games in support of the Indo-Pacific Theater.
In 2020 he graduated from New Mexico State University with a master's degree in industrial engineering. He spent the last three years stationed at Fort Campbell Kentucky with the 101st Airborne Division (Air Assault), but will now be reassigned to Pittsburg, PA, this summer, where he will serve in the Army Futures Command (AFC), Artificial Intelligence Integration Center (AI2C) researching and applying artificial intelligence to the Army's growing data requirements.
Source: https://we-ha.com/west-hartford-native-promoted-to-lieutenant-colonel/