By Adriana M. Chávez
575-646-1957
Sep 29, 2023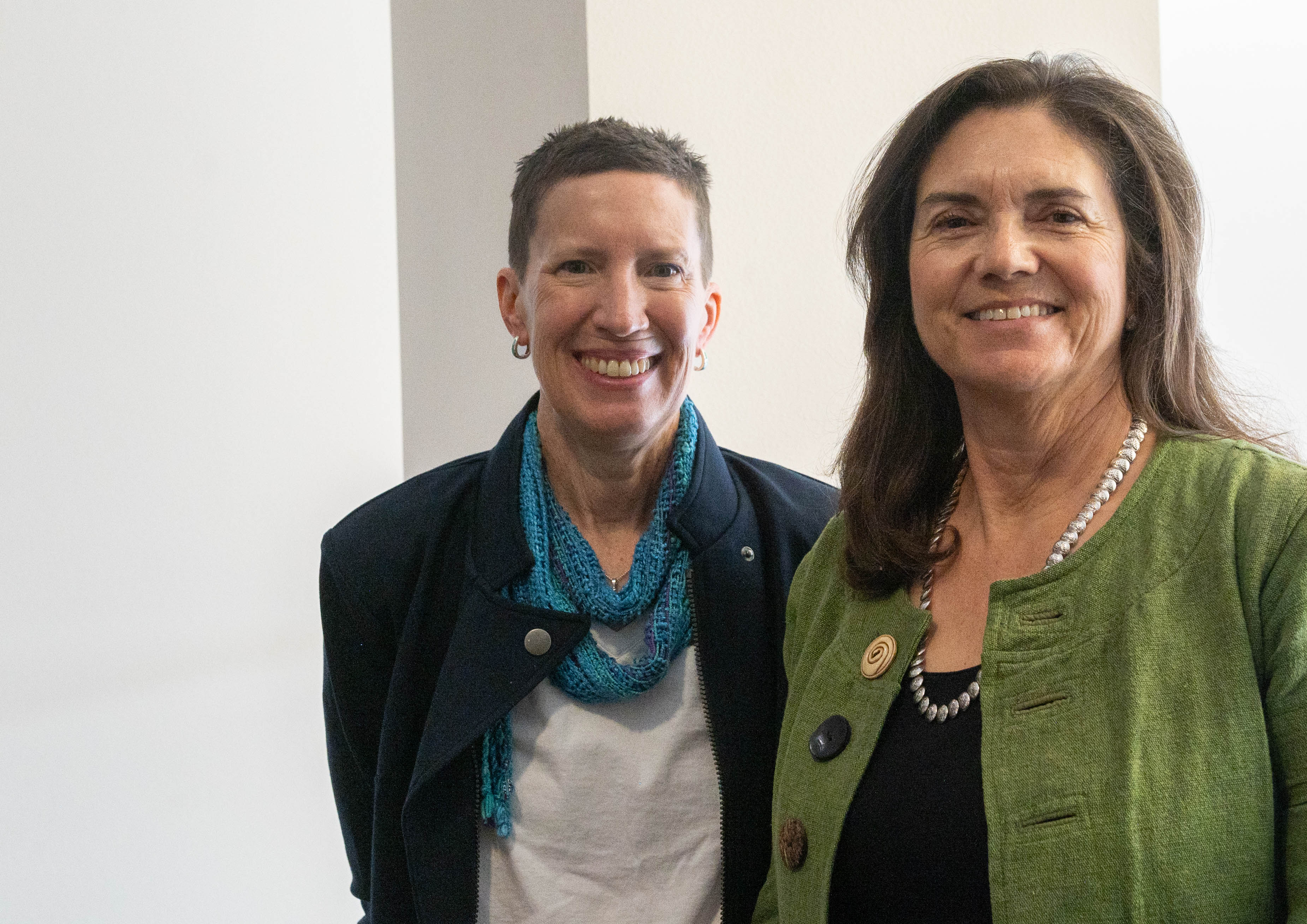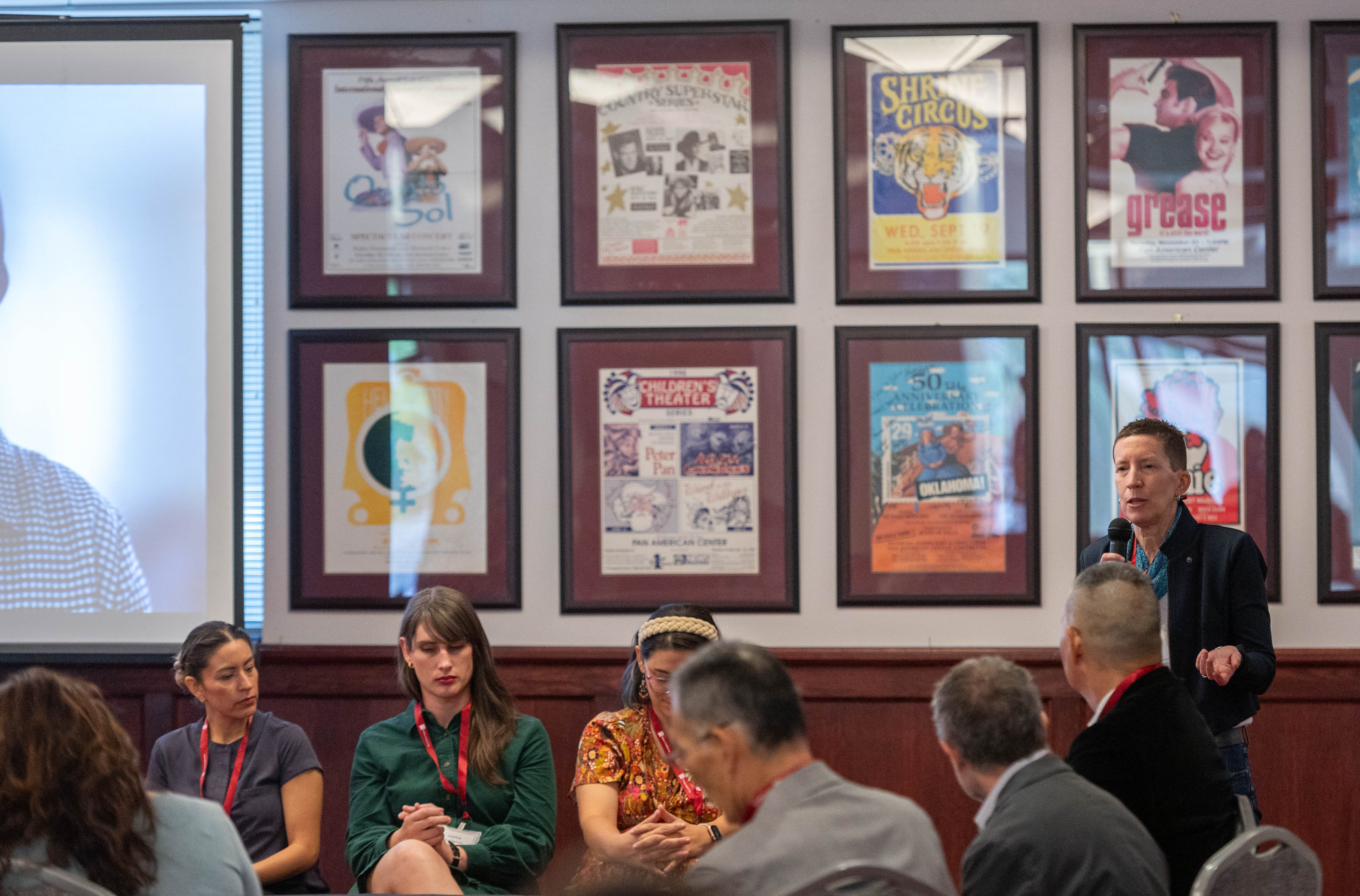 A new research institute at New Mexico State University will bring together experts in science, technology, engineering and math education from across campus to develop and evaluate innovative approaches for STEM education from kindergarten through graduate levels.
The STEM+ Research Education Institute is led in the interim by Patricia Sullivan, associate dean for outreach and recruitment in the NMSU College of Engineering with a joint appointment in the NMSU Office of Research, Creativity and Economic Development as director for workforce and strategic engagement; Wanda Bulger-Tamez, director of the NMSU STEM Outreach Center; and Michèle Shuster, professor in the NMSU Department of Biology and interim associate dean for research in the College of Arts and Sciences. Ultimately, the institute will be led by a permanent director.
The plus in the institute's name is intentionally focused on the integration of the humanities, arts, community needs, and global challenges in translating STEM research to practice within and outside of the classroom environment. The institute is housed in the Office of Research, Creativity and Economic Development, which is led by Vice President Luis Cifuentes. The institute will launch with STEM education researchers from across campus, including a cohort made up of five faculty members who were hired as a cluster, and started at NMSU in August.
"There are always conversations around elevating STEM education research, but in order to do that, we have to determine what are the best strategies to use with our student populations," Shuster said. "Wanda runs the STEM Outreach Center, we have people in Curriculum and Instruction doing projects with math education, and me doing biology education research, but there wasn't a lot of talking and synergy among us."
Shuster said the idea behind the institute is to bring STEM education researchers together to potentially collaborate and share their expertise and research. One example of a collaborative project is the case study of interventions and collaborations between NMSU and the Gadsden Independent School District in southern Doña Ana County over the past 17 years.
"NMSU is building on a legacy of research expertise in the science of teaching and learning that began over 15 years ago through a partnership with the Gadsden Independent School District and a National Science Foundation grant," Sullivan said. "This foundational partnership has given rise to collaborative and system wide STEM education research with a shared mission to identify evidence-based innovative teaching and learning strategies for scale and replication statewide."
Gadsden ISD Superintendent Travis Dempsey called the district's partnership with NMSU critical in engaging parents, students and teachers.
"Our partnership with NMSU has been instrumental in creating thriving afterschool programs in our district. These programs offer a safe and enriching environment for our students during those critical afterschool hours. With dedicated teachers, access to a variety of classes, and valuable resources, we are providing our students with opportunities to explore their passions, stay engaged, and build a brighter future," Dempsey said.
"At Gadsden ISD, we understand the significance of afterschool programs in shaping our students' lives," Dempsey continued. "Thanks to our partnership with NMSU, we can offer a wide range of classes, from STEM classes to dance, sports and beyond. These programs not only keep our students active and engaged but also provide a positive outlet for their energy and curiosity. We're committed to nurturing well-rounded individuals who are empowered to succeed."
Sullivan said researchers engaged with the institute are leveraging their expertise in STEM education to foster partnerships across higher education, school districts, and state and federal agencies to support student success and access to quality STEM curriculum, teacher prep and professional development, and relevant and relatable out-of-school programming.  
"The state of New Mexico continues to seek ways to improve STEM education, while also ensuring rural, remote and tribal serving school districts are not left behind," Sullivan said. "It is important to balance the engagement that out-of-school programming brings with informed evidence-based research that enhances in-school teaching and learning, and fosters familial engagement in the learning process."
Another aspect of education that the institute will delve into is how to help NMSU students improve their learning in the STEM fields, as well as how to enhance student learning with microcredentials, which are offered by NMSU Global Campus.
"We are passionate about improving STEM education, but some of us have been frustrated because we felt like we were working alone," Shuster said. "Having this institute to bring us together will bring critical mass."