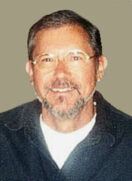 Manuel Esquibel, age 78, died peacefully on Aug. 21, 2023, in Mesa Ariz.   
He was born June 18, 1945, in a small two-room adobe house on the Padilla Ranch. Sadly, his mother, Manuelita, died hours after giving birth to Manuel. His grandparents, Luis and Josefita, adopted him and raised him, along with six siblings in his adopted family.  
Manual attended Belen Consolidated Schools and graduated from Belen High School in May of 1964. He went on to further his education at New Mexico State University in Las Cruces, N.M. There, he focused his studies on mechanical engineering.  
He later worked as an engineer at Allied Signal in Phoenix, Ariz., for 25 years before retiring. He spent the rest of his life in Phoenix.  
Manuel enjoyed the outdoors. He frequently hiked Camel Back Mountain. He also traveled to various places in Mexico and Canada.  
He is survived by his brothers, Tobias, Aurelio and Tomas; and his sister, Virgie; along with many nieces and nephews, neighbors and friends.  
He is proceeded in death by his parents, Severo and Manuelita; as well as his adopted parents/grandparents, Luis and Josefita; his brothers, Jose and Herman; sister, Lovelia; stepbrother, Abran; and stepsisters, Trini, Lenore, Lizzie, Lena and Cristina.  
Please join his family as they remember him at 10 a.m., Friday, Oct. 6, at Calvary Chapel Rio Grande Valley, 19381 N.M. 314, Belen, with a reception and refreshments to follow.