By Tiffany Acosta

575-646-3929

May 10, 2023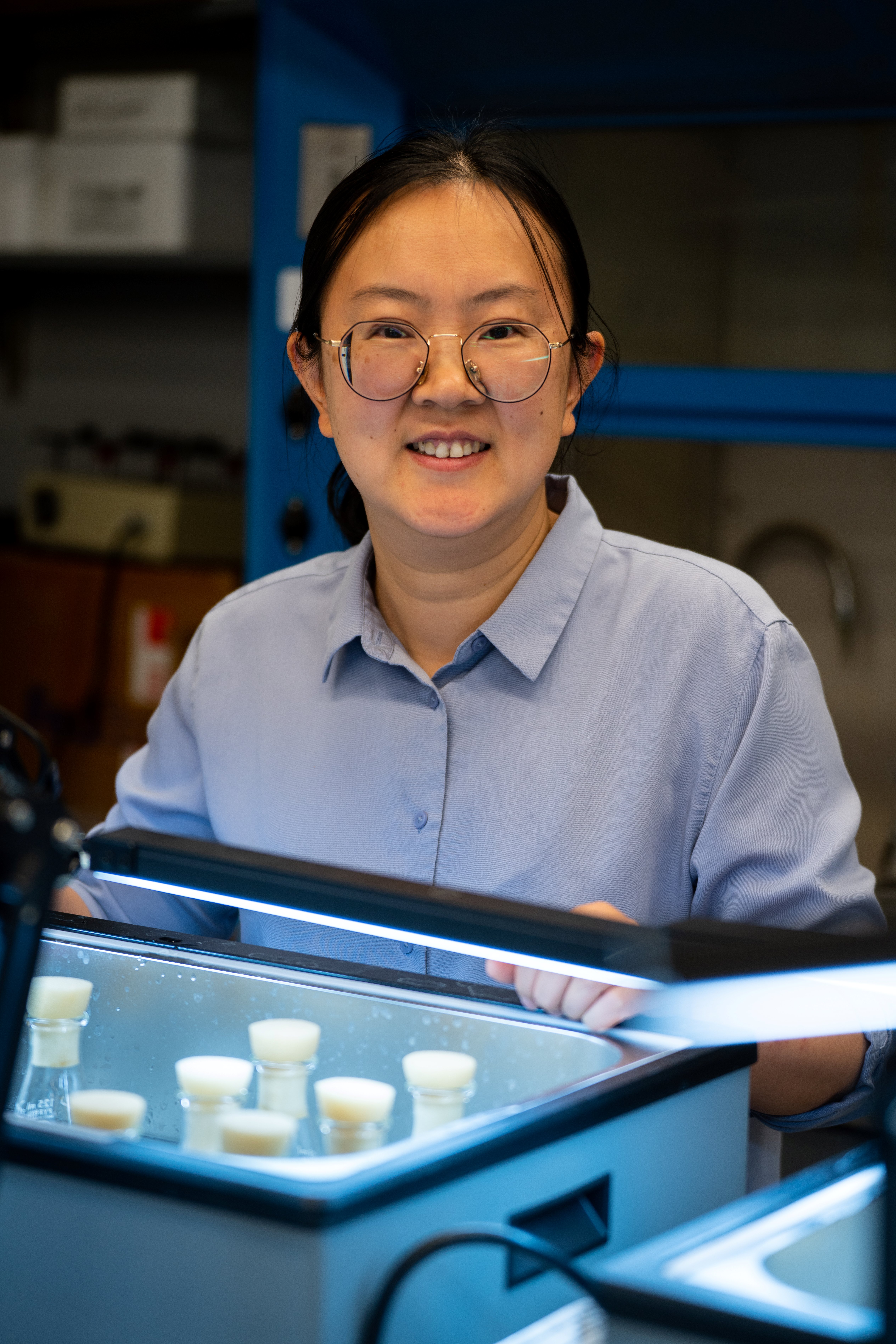 Since joining New Mexico State University in October 2016, Yanyan Zhang, an associate professor of civil engineering, has been conducting water-related research projects.
"I hope my research can make significant and recurrent contributions to the field of environmental safety and public health," Zhang said. "More specifically, I hope we can develop effective approaches to reduce the risks in reclaimed water for its safe discharge and reuse."  
Currently, Zhang's research group is focused on exploring the feasibility of resource recovery from wastewater from the oil and gas industry, conducting the toxicity assessment by using various organisms such as water fleas, zebrafish and algae to understand the risks of using treated wastewater, and investigating resistance and virulence of surviving bacteria in water after various disinfection processes to guide disinfection strategies.
Zhang is developing innovative water treatment processes to reduce the risk of antibiotic resistance and pathogenicity from residual bacteria in water, and she also is assessing the performance of treatment technologies in removing the constituents with toxicological behaviors to ensure the safe discharge and reuse of treated wastewater.
"I feel NMSU gives me a unique opportunity to conduct water-related collaborative research projects," Zhang said. "My colleagues are so supportive, and we can leverage complementary research capabilities and expertise and establish meaningful collaborative efforts."
Zhang also is involved in collaborative projects to study harmful algal bloom strategies, biological hydrogen production and decarbonization using microalgae.