By Linda Fresques
575-646-7416
May 11, 2023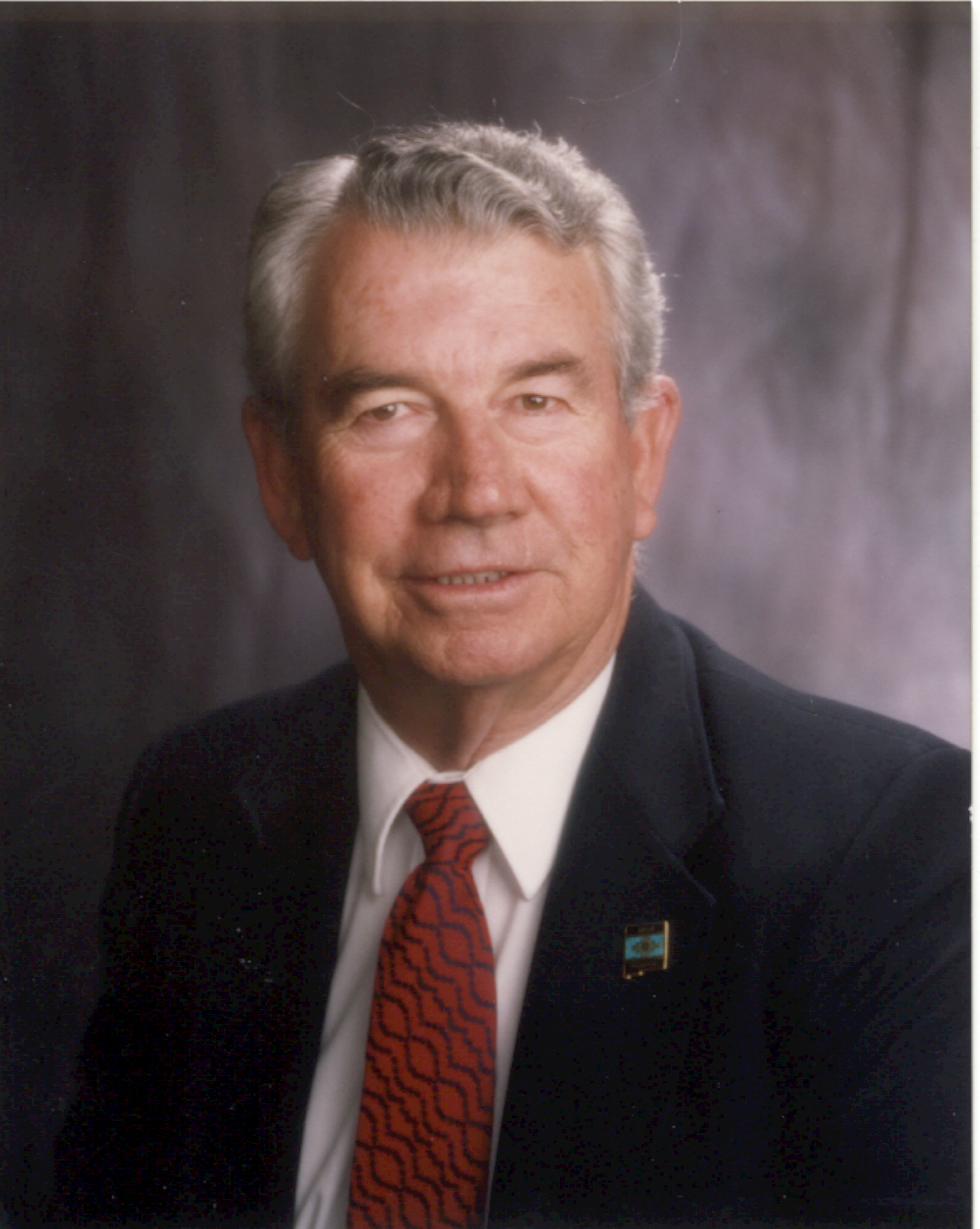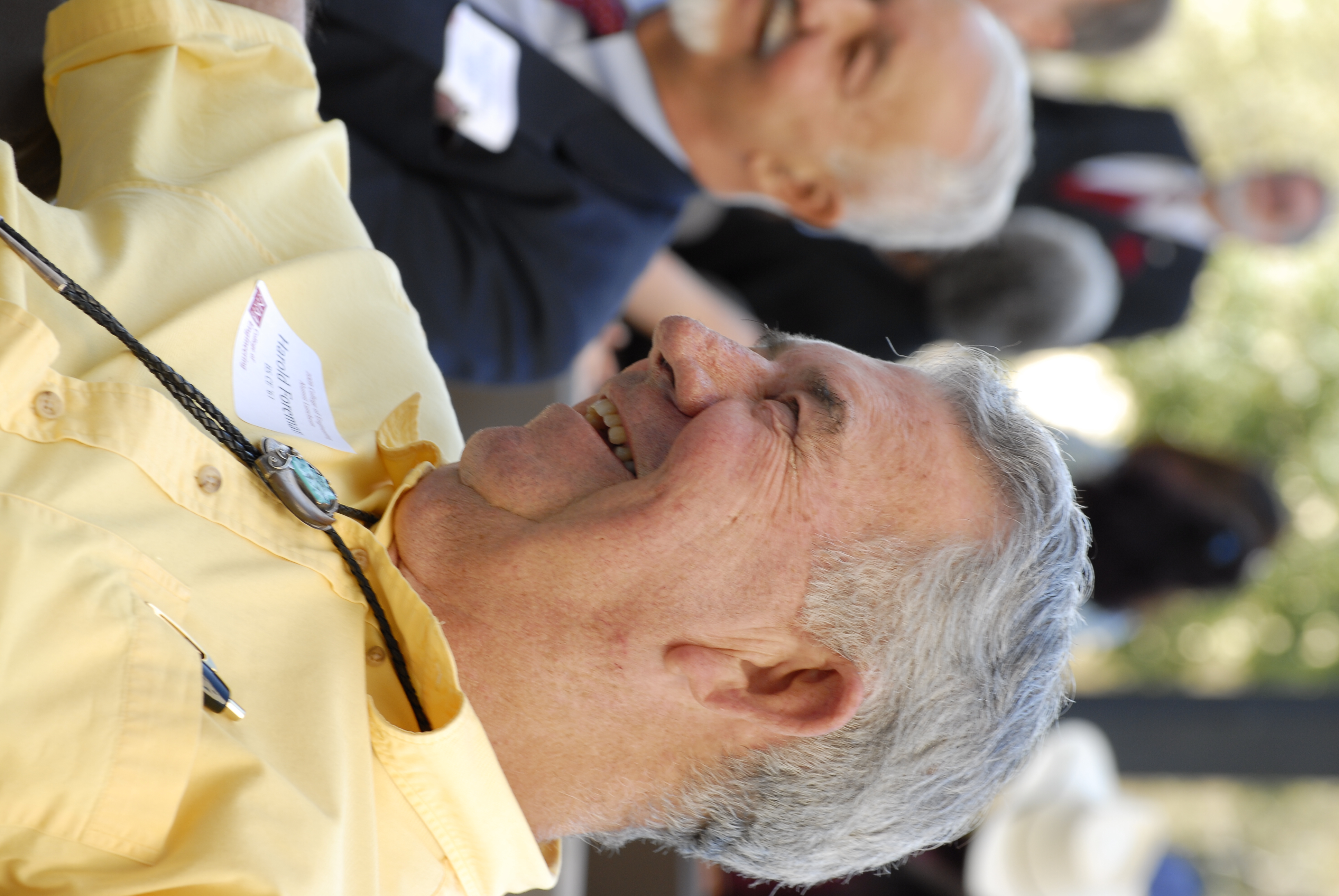 Fondly remembered as "Chub", Harold Wayne Foreman was a genuine friend
to the New Mexico State University College of Engineering. A devoted alumnus, civil engineering '61, Chub actively and generously served the college alongside his late brother Edgar. He was remembered at a memorial celebration at NMSU in early May.
Chub passed suddenly on March 25, 2023. He is survived by Carol Knapp Foreman, his wife of 64 years, his daughter Barbara and husband Carl Hunter; his daughter Laura and husband David Leong; his son Brad and wife Debbie; sister-in-law Barbara Foreman, wife of his late Brother Edgar Foreman; along with nieces, nephews and grandchildren.
Chub was born and raised on a peanut and sweet potato farm in Portales, NM, graduating from Portales High School in 1956 and attended Eastern New Mexico University for two years in pre-engineering. ENMU is where he met his wife Carol on a blind date.
Following graduation from NMSU in 1961, his first job was with Peter Kiewit Sons' Construction Company in Dutch John, Utah, building the Flaming Gorge Dam. One year later, the company moved him to Omaha, Nebraska to work in their main office. A year after that, the company moved him to Platte, South Dakota where he worked on the Platte-Winner Concrete Bridge, which was mostly built while working off floating barges and boats. He later moved to Dunsmuir, California and worked on the earth-fill McCloud Dam. After that, he moved to Omaha again to do estimating, and shortly thereafter, they moved to Arroyo Grande, California to work for E.L. Yeager Construction as project engineer for the construction of Lopez Dam.
In 1968, Chub and Carol moved permanently to Las Cruces to operate and manage southern New Mexico's largest ready mix and sand and gravel company, Valley Transit Mix, until 1981. He started Valley Leasing & Development, Inc., became a general contractor, a NM licensed real estate broker and a builder and property manager of apartments. In 1984 he was elected to the NM State Senate from Doña Ana County, serving two consecutive four-year terms and remained active in politics. He then was employed as quality control engineer with Hensel Phelps Construction, which included the construction of the large blast simulator project located on White Sands Missile Range Stallion Site. Finally, he worked as operations manager of Big Chief Stone, Inc., in Las Cruces.
Chub earned many honors for his activities. Among them as were president of the NM Ready-Mix Association, chairman of the board of directors of Big Brothers/Big Sisters of Las Cruces, and as a member of the Chamber of Commerce, Las Cruces Home Builders, Amador Museum Foundation, Rio Grande Rotary Club of Las Cruces, Las Cruces Elks Lodge, University United Methodist Church, Mesilla Valley Hospice, University Park Toastmasters, and Executive Development Systems.
In 1988, Chub was honored as one of the top 100 Engineering Alumni from the NMSU College of Engineering and in 2008, he and his brother, Ed, were honored with Honorary Doctor of Letters Degrees for their NMSU support and community activities and leadership.
Chub remained active up until the time of his death. He was always on the go, whether it was to his Rotary lunches, Breakfast Club with his buddies, visiting his grand-dog with a treat in hand, dropping off goodies for grandkids and great-grandkids or running his daily errands. He also spent the last few years helping his son build a house and could outwork just about anyone. All these things gave him great pleasure. Chub was one of the best and he is greatly missed by all. He left a legacy that will never be forgotten.
In 2006, the Engineering Complex III building was designated the Ed and Harold Foreman Engineering Complex to honor their contributions to the college. The Foreman brothers, Ed (class of '55) and Harold "Chub" (class of '61), are longtime supporters of the civil engineering department. Both are members of the Civil Engineering Academy and were listed among the Top 100 Distinguished Alumni in 1988. In 2005, they made a major gift to the College of Engineering, establishing two professorships and an endowed chair.