By Linda Fresques
575-646-7416
Feb 27, 2023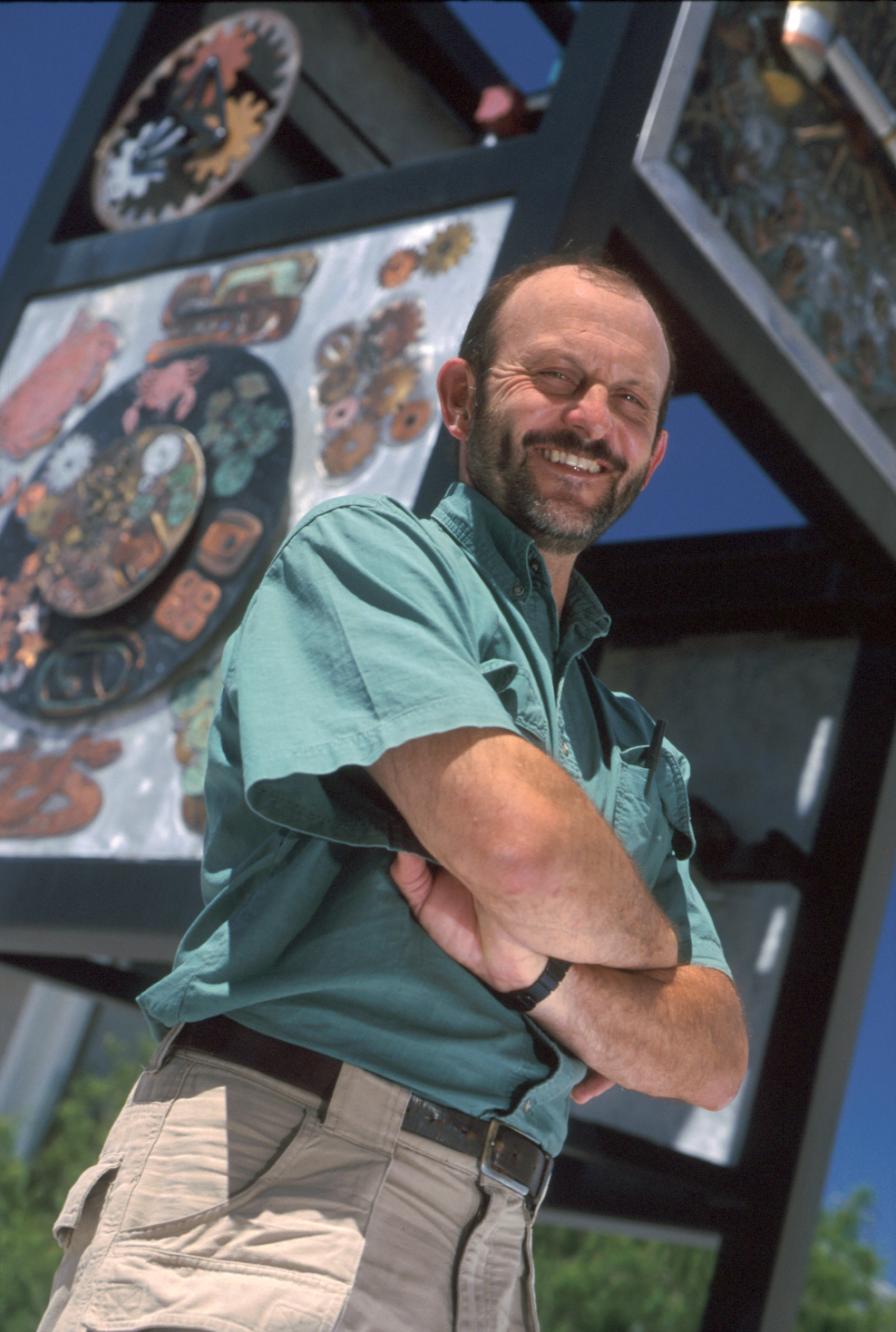 Kenny Stevens does more than teach, he changes lives with a ripple effect that goes around the world. 
Stevens was recently honored as part of an NMSU College of Engineering tradition dating back to1989, the Sociedad de Ingenieros was established and dedicated to each graduating class of engineers in anticipation of the future contributions they will make to society while practicing their profession. At each ceremony, Eminente members are inducted into the society. These recipients are NMSU College of Engineering alumni who have distinguished themselves in their field of study. The Eminentes serve as role models for the new graduates. 
Stevens earned three degrees from NMSU and has since shared his knowledge, technical expertise and inspiration with thousands of students since 1991 teaching in the Departments of Civil Engineering and Engineering Technology and Surveying Engineering. Over the course of his NMSU career received recognition and numerous awards for his excellence in teaching and is consistently lauded by students as one of the best engineering professors, producing successful practicing engineers who also follow his example of caring for and helping others. 
Alongside teaching, Stevens has served as the adviser to student groups through which they gain hands-on engineering experience, leadership skills, collaborative practice, and professional and personal connections.
Stevens has had enduring, life-changing impact on students through Aggies Without Limits. The group was founded in spring 2007 by Stevens, then ETSE Department Head Sonya Cooper and student Dorothy Lanphere. 
Bringing his passion for service-related activities, which he began 1980 with the Navajo Nation, CARE International and the Peace Corps., Stevens has taken hundreds of NMSU students from all backgrounds and disciplines of study to serve others in need. Along with performing service projects, they also raise the funds to complete their projects through various activities. Over the years, AWL's projects have improved the lives of countless people, spread international and local goodwill, and changed the lives and perspectives of students who now share Stevens' passion for serving others. 
"When you get a group of 20-something students and they realize that there is a big world beyond themselves, something greater than themselves, and they figure out that we need to exist in the world like we are all neighbors—it's a big thing." ~ Kenny Stevens