By Nora Hahn
281-728-6999
Feb 21, 2023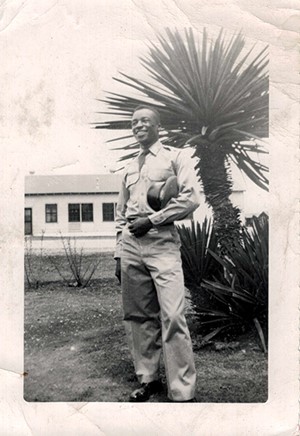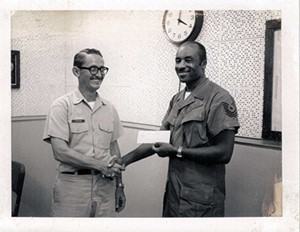 Atypical student, classic Aggie Yarbrough owes post-military success to NMSU
Fred Yarbrough '81 is not your typical Aggie. Born in 1931, Yarbrough grew up in Arkansas as the son of a lumber mill worker. As far back as he can remember, he enjoyed taking things apart and putting them back together. Engineering was in his future — but not for a while.
With a fascination for airplanes and flying, Yarbrough joined the U.S. Air Force as an aircraft engine supervisor. Two decades later, he had a wife, a family and a respectable military career.
Having served from the Philippines to Greenland, he then lived near Clovis, New Mexico, in the 1970s while stationed at Cannon Air Force Base. Faced with another transfer, Yarbrough didn't want to move again, so he took retirement after 26 years in the service. The following year, he enrolled at NMSU where his oldest daughter, Allyson, attended.
At 46, Yarbrough began pursuing a bachelor's degree in mechanical engineering, becoming a freshman along with his youngest daughter, Shelly. It was hard at first, he says; he often had to ask Shelly for help with math homework. He almost quit a few times, but some caring professors encouraged him to persevere.
"You're never too old for further learning," Yarbrough says. "The more you remain active, the longer you remain active." 
After graduation, he moved to California to work for GenCorps before Aerojet Rocketdyne recruited him to be a senior quality engineer, building radar systems. 
"Had it not been for NMSU, I would never have been as successful in my career after the Air Force," Yarbrough says. 
Always ready to serve, Yarbrough began volunteering once a week at the local thrift shop and stayed there for 30 years, until he began dialysis. 
In keeping with his spirit of gratitude, Yarbrough gave generously to NMSU, first to the Department of Engineering Technology and Surveying Engineering, and later through a scholarship funded by a charitable gift annuity planned gift. The Fred D. and Rosalind M. Yarbrough Endowed Scholarship Fund will become an annual award to one or more students majoring in engineering.
"After NMSU, I was fortunate to accumulate more money than I ever dreamed of," Yarbrough says. "Now that I'm in a position to help others, it feels good to help pay it forward for someone else."