By Linda Fresques
575-646-7416
Feb 15, 2023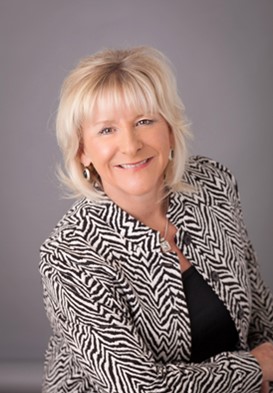 Former NMSU Regent and civil engineering alumna Debra P. Hicks, PE/LSI, will be the honored as the 47th Distinguished Bromilow Lecturer. The title of her talk is "Engagement," a topic she is well-qualified to discuss having served her profession, the state of New Mexico, NMSU, educational, community and social service programs for her entire career. Her talk will be held on the NMSU campus, Thomas and Brown Hall Room 104, Friday, Feb. 24 at 4 p.m. The presentation is free and open to all.
Hicks graduated from NMSU with a B.S. in civil engineering. She started as a summer intern at Pettigrew & Associates in 1979. Upon graduation from NMSU in 1983, she joined the firm as an engineer intern. In 1990 Hicks bought the firm and proceeded to become the CEO and president.
Throughout her 40-plus-year career, her engineering experience has included mining, power plants, biodiesel plants, multi-family housing projects, aquatic facilities, parks, education facilities, small and large-scale subdivisions, museums, hotels, racetrack/casinos, roadways, hazardous materials facilities, uranium enrichment facilities, infrastructure, trail systems, airports and numerous other commercial and industrial developments.
Hicks served as a trustee at the University of the Southwest for 14 years, including a two-year term as chair; director for New Mexico Junior College Foundation for two terms where she also served one term as chair; member of the Judicial Performance Evaluation Commission from 2005-200; regent for New Mexico Institute of Mining and Technology from 2013-2015; member of NMSU 2013 Presidential Search Committee; president for the Academy of Civil, Agricultural, and Geological Engineering at NMSU; secretary for the New Mexico Transportation Commission in 2011; and regent for New Mexico State University where she served as chair of the board from 2016 through 2018.
As a part of her professional activities, she has served as director and president for the New Mexico Engineering Foundation, section chair and director for the American Council of Independent Laboratories, president for the Southeastern Chapter of the New Mexico Society of Professional Engineers, and Public Relations Committee for the National Society of Professional Engineers. She serves as president of Lea County Community Improvement Corporation, vice chair of the City of Hobbs Utilities Board and president-elect of the American Council of Engineering Companies New Mexico. Additional directorships include Carlsbad Department of Development, Eagle Trust Foundation, Covenant Health Hobbs Hospital and NMSU College of Engineering Advisory Council.
She was honored as Entrepreneur in Residence at the University of the Southwest in 2003, received recognition for Contributions in Economic Development for the State of New Mexico in 2008, named New Mexico Woman of Influence by Albuquerque Business First in 2013, and Top CEOs in 2015. In 2019 she was inducted as a member of the Sociedad de Ingenieros as an Ingeniero Eminente in recognition of her outstanding service to the New Mexico State University College of Engineering.
She has worked extensively to promote STEM education in New Mexico through initiatives including MATHCOUNTS, New Mexico Education Workgroup, New Mexico Higher Education
Strategic Planning Committee, NMSU College of Engineering Advisory Council, Hobbs Community Math Task Force, Tatum Municipal Schools WERC Mentor Program, and Lea County Women's Network Mentor Program.
Hicks has focused her involvement in outreach programs on building better communities through such programs as Hobbs Boys and Girls Club, Junior Service League, founding director of MyPower Inc., Habitat for Humanity, Rotary Club, Palmer Drug Abuse Program, the new Learning for Life Explore Engineering Post affiliated with Boy Scouts of America, and Crosswinds Community Church Building Advisory Committee.