By COE Media
Jan 18, 2023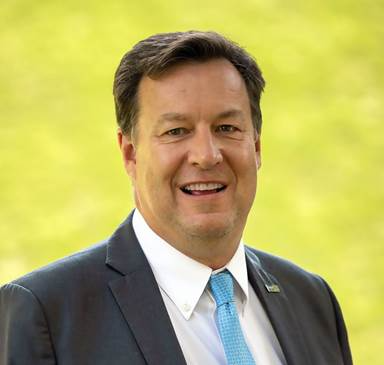 An important milestone in the development of Illinois State University's College of Engineering has been reached with the appointment of a founding dean. Provost Aondover Tarhule has announced that Dr. Thomas Keyser will begin the role on April 1. Keyser currently serves as the dean of the College of Engineering, Technology and Management at Oregon Institute of Technology.  
As dean, Keyser will play a key role in bringing Illinois State University's newest academic college into being with three critical goals: workforce development, student success, and diversifying the engineering field. He brings decades of engineering education and industry experience to Illinois State and will guide the College of Engineering in searching for founding department chairs, developing curriculum and facilities, connecting with industry partners, and recruiting faculty, staff, and students.  
Under Keyser's leadership, the College of Engineering, Technology and Management at Oregon Institute of Technology saw significant increases in student enrollment and retention, launched degree programs in renewable engineering and cybersecurity, completed a full renovation of a 101,000-square-foot engineering laboratory building, completed design and construction of the 60,000-square-foot Center of Excellence in Engineering and Technology, and established a new research center. In addition, Keyser has a proven track record of cultivating research support and external funding to enhance academic programs and scholarships. During his tenure, the college experienced increased rankings in U.S. News and World Report. 
"We are excited Dr. Keyser is joining Illinois State University as the founding dean of the College of Engineering. This unique and career-defining opportunity requires an exceptional leader, and we found those leadership qualities in Tom Keyser," said Provost Tarhule. "He brings a wealth of experience, a deep knowledge of the engineering education landscape and shares our vision of diversifying the profession. His knowledge will be key in helping design the facilities and in recruiting a diverse community of students, faculty, and staff." 
Consistent with Illinois State's aspirations and the Illinois Board of Higher Education (IBHE) strategic plan, A Thriving Illinois, the College of Engineering is being designed with an equity lens to help close long-standing gaps in enrollment, retention, and graduation of underrepresented and underserved students in the engineering field.  
"Equity, diversity, and inclusiveness are essential to the future of engineering education and to developing engineers who will design and implement solutions to the challenges facing this world," said Dr. Keyser. "Starting a new college is a once in a career opportunity. I am honored by President Kinzy's and Provost Tarhule's confidence in me to serve as the founding dean of the College of Engineering." 
The College of Engineering will include the Department of Electrical Engineering and the Department of Mechanical Engineering with degree programs in electrical, mechanical, and general engineering. University officials are targeting the fall of 2025 for enrollment of the first class of students. 
"There is a critical need to diversify the STEM pipeline and ensure that more educational opportunities are available to students who have been historically underrepresented and underserved in engineering education," said President Terri Goss Kinzy. "Illinois State's College of Engineering will work to change the landscape of engineering education, promote workforce development, and address a critical market need for more engineers. We welcome Dr. Keyser and look forward to his leadership of this important endeavor." 
As dean of the College of Engineering, Technology and Management at Oregon Institute of Technology, Keyser oversees six academic departments, 14 undergraduate degree programs, four graduate degree programs, two research centers, and three campus locations.  
Prior to Oregon Institute of Technology, Keyser held the chair and faculty positions in industrial engineering and engineering management at Western New England University. He also previously taught at Ohio University, University of Southern Colorado, and Clemson University. Outside academia, Keyser held a position as an industrial engineer with McDonnell Douglas Space Systems. 
Keyser holds a bachelor's degree in mechanical engineering from New Mexico State University, a master's degree in industrial and systems engineering from Colorado State University, and a Ph.D. in industrial engineering from Clemson University.