By Linda Fresques
575-646-7416
Feb 02, 2023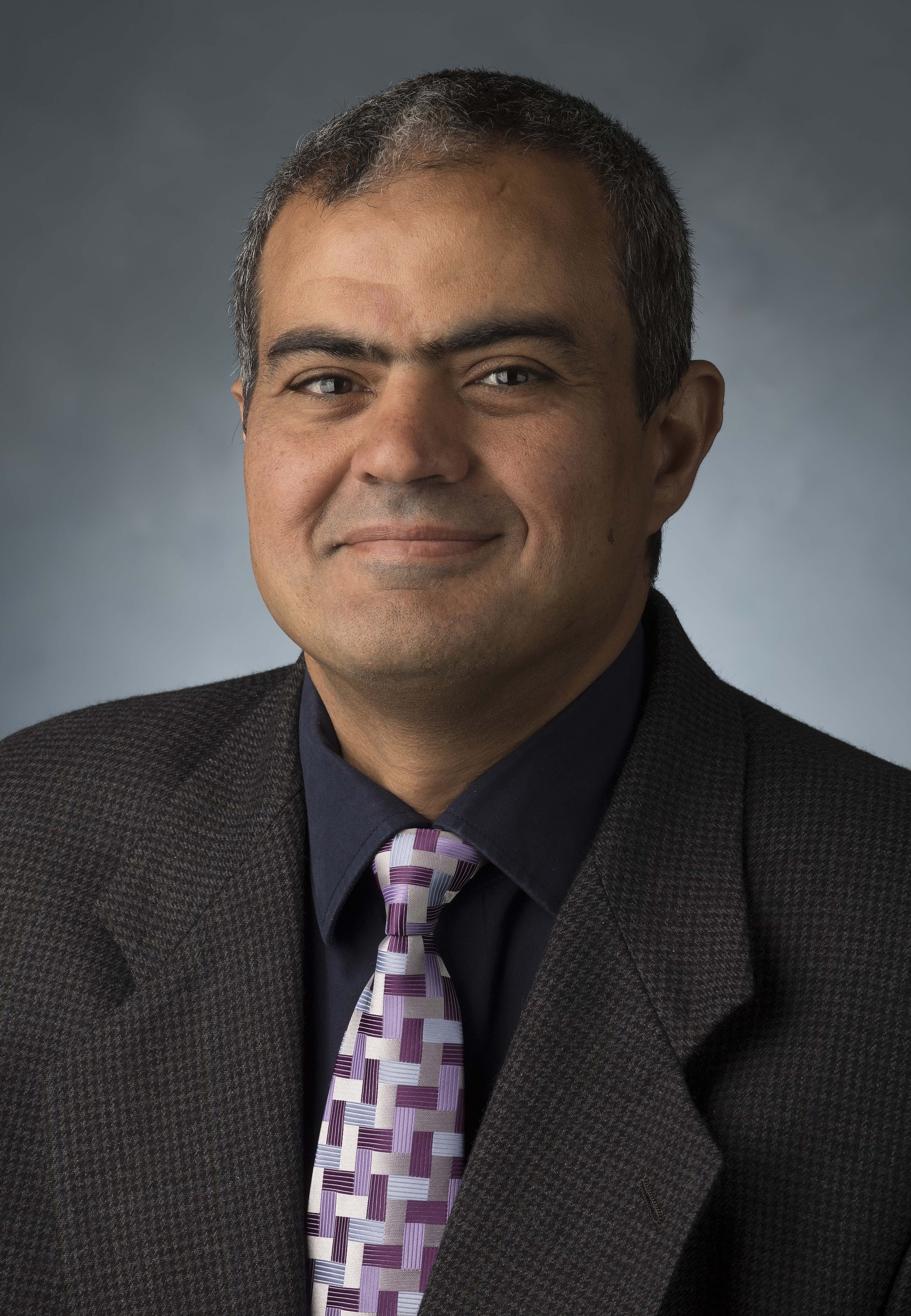 Professor Ahmed Elaksher, has been selected to receive the 2022 Earle J. Fennell Award recognizing "outstanding contributions to surveying and mapping education" by the National Society of Professional Surveyors. Elaksher is program coordinator for New Mexico State University's geomatics program, part of the Engineering Technology and Surveying Engineering Department.
"Dr. Elaksher is most deserving of this recognition. He has been very instrumental modernizing and growing our geomatics program to be among the best offered nationwide," said College of Engineering Dean Lakshmi N. Reddi. "Surveyors and geospatial engineers are important and now needed even more by our state and nation as a result of the new infrastructure projects that are now going forward."
Elaksher has been involved in research and teaching surveying and geomatics since 1995. He is a licensed professional engineer and a licensed professional surveyor in the state of New Mexico. In 2021, he was appointed by Gov. Michelle Lujan Grisham to serve on the New Mexico Board of Licensure for Professional Engineers and Professional Surveyors. He serves as secretary to the board.
In recent years, the surveying and geomatics program has received $75,000 in awards from the National Council of Examiners for Engineering and Surveying (NCEES) awarded its 2022 Surveying Education Grand Prize to the New Mexico State University Geomatics program. The $25,000 grand prize is the second received by NMSU, the first awarded in 2019. The NMSU program received a $10,000 prize in 2017 and a $15,000 prize in 2020 from the organization. The Geomatics Program is offered online. Geomatics is a rapidly developing engineering discipline that focuses on acquiring and analyzing precise spatial information.