By Linda Fresques

(575) 646-7416

Oct 14, 2022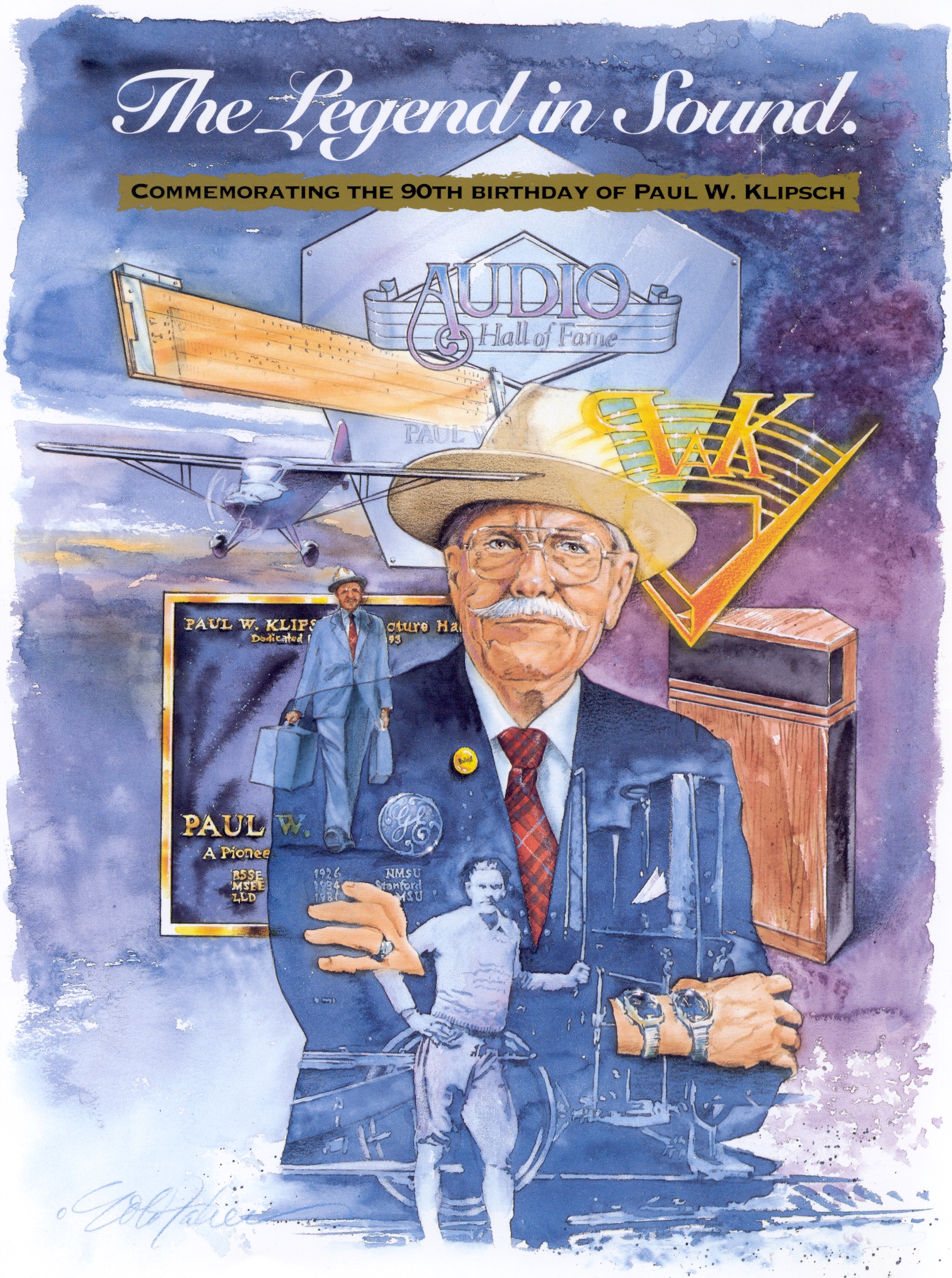 The name Klipsch is well-known among audiophiles. Not as well known: Paul W. Klipsch, known as the "Legend in Sound," is an alum of the New Mexico State University College of Engineering, which maintains a museum of his remarkable audio inventions and history.
The museum will be open for tours from noon to 1 p.m. Friday, Oct. 21. Tours will be led by electrical engineering professors Steven Sandoval and Chuck Creusere. It is free and open to the public. The museum is located in the Ed and Harold Foreman Engineering Complex adjacent to the Clock Tower.
The museum contains a considerable amount of memorabilia from the audio engineering field spanning more than eight decades that was donated by Paul and Valerie Klipsch, his spouse.
Major exhibits include laboratory equipment and other items used at NMSU during the life of Klipsch, as well as a unique collection of nearly 20 Klipsch prototype speaker systems and commercial issues. These range from large auditorium horns to residential-sized systems, both corner speakers and rectangular cabinet units, some of which can be demonstrated for sound. Additionally, the museum contains a variety of unique and rare laboratory instruments and other equipment, including a very early triode vacuum tube circa 1908. This tube is the forerunner of amplification devices that Klipsch used and developed.
Klipsch is one of America's most celebrated audio pioneers because he revolutionized the way the world listens to recorded music. Unsatisfied with the sound quality of phonographs and early speaker systems, Klipsch used scientific principles to develop a corner horn speaker that sounded more lifelike than all predecessors did.
Klipsch received a bachelor's degree in electrical engineering from NMSU in 1926, a master's degree in electrical engineering from Stanford University in 1934 and a doctoral degree from NMSU in 1981. The NMSU electrical engineering department was renamed the Klipsch School of Electrical and Computer Engineering in 1995 in his honor.
For more information about the Klipsch Museum, visit https://engr.nmsu.edu/About%20COE/the-paul-w-kplisch.html. For more information about the tour, contact Linda Fresques at 575-646-7416 or lfresque@nmsu.edu.