By Rene Romo
Oct 11, 2022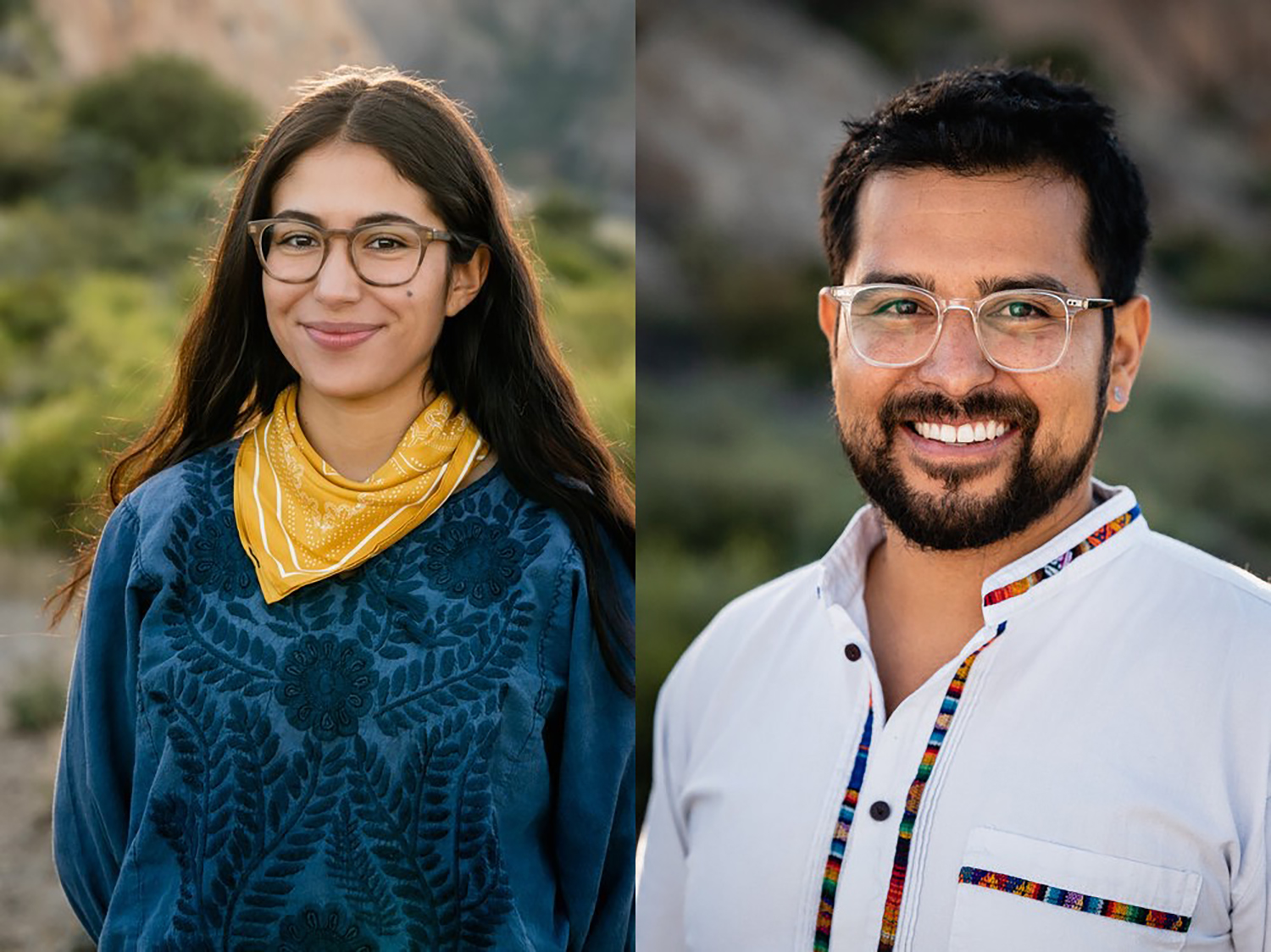 Global warming's hardships fall most heavily on vulnerable populations, both domestically and worldwide, making it more important for leaders to consider equity as they weigh just responses to the rapidly shifting landscape.
In the next event in the New Mexico State University-sponsored climate change speaker series, two leaders from the Las Cruces nonprofit Nuestra Tierra will discuss this theme in a joint talk Oct. 26 titled "Redefining Conservation: Instilling Community in Public Land Policy."
The free presentation is part of the fall line-up in NMSU's Climate Change Education Seminar Series. Ángel Peña, Nuestra Tierra's executive director, and Esperanza Chairez Uriarte, communications coordinator for Nuestra Tierra, will lead the talk, starting at 7 p.m. at the New Mexico Farm and Ranch Heritage Museum auditorium.
The talk will explore how racism and discrimination have shaped the nation's treatment of natural resources, particularly policies and operations of public land managers, creating barriers to access and public participation for some.
The United States' national parks, wildlife refuges, cultural heritage sites and other public lands and waters enjoy broad popularity, but they are often inaccessible and unwelcoming, particularly for historically marginalized populations such as communities of color, disabled populations, low-income communities, tribes and LGBTQ communities. Peña and Chairez Uriarte will consider a more inclusive and equitable form of land conservation that takes into account regional cultures and traditions.
Peña, a Río Bravo valley native and first-generation American, advocates for the nation's historic, prehistoric and cultural assets, and through his work, he helped secure federal protections for millions of acres across the Southwest.
Before leading Nuestra Tierra, Peña was a cultural resources specialist for New Mexico Wild, a Wyss Fellow and the Río Bravo director at the Conservation Lands Foundation. Peña is a co-chair of the Next 100 Coalition, which is focused on increasing diversity and inclusion of the histories, cultures, knowledge and people represented in our public lands.
Born and raised in Las Cruces, Chairez Uriarte has a Bachelor of Arts in environmental studies and Latin American studies from Amherst College and is currently pursuing a master's degree in geography at NMSU.
Chairez Uriarte is passionate about the intersection between culture and the environment and has worked on research to study Peru's forest conservation program and its impact on Indigenous communities. She previously worked for a Chicano theatre nonprofit and an environmental nonprofit in Denver.
NMSUCCESS is an interdisciplinary series that brings a range of experts and thought leaders to NMSU and other venues in Las Cruces to discuss climate change's causes, consequences and possible responses.