By Linda Fresques
575-646-7416
Aug 05, 2022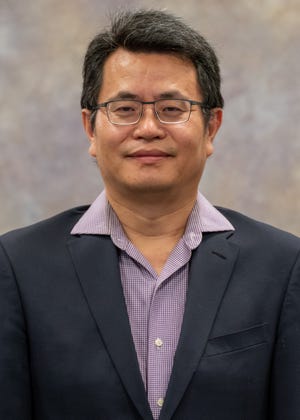 The Museum of Nature & Science and Sigma Xi present "Science Café – Green Energy for the Next Generation," with guest speaker Meng Zhou, Ph.D.

Dr. Zhou joins us via Zoom at 5:30 p.m. Tuesday, August 16 from New Mexico State University. Please contact education@las-cruces.org or call 575/522-3120 for a link to the program or go to Zoom.us with webinar ID 84396793411.

The high concentration of carbon dioxide (CO2) has caused extreme climate and the Department of Energy has set the goal of neutral carbon emission by the year 2050. There are two major ways to achieve the goal: capturing CO2 and using green and sustainable energy to replace the traditional fossil fuels.

By collaborating with Idaho National Lab. and University of Louisiana at Lafayette, Dr. Zhou and his research team focus on developing Molten Carbonate Fuel Cells (MCFCs), which could capture CO2 from industrial tail gas while producing electricity.

Dr. Meng Zhou is an assistant professor in the Chemical and Materials Engineering department at New Mexico State University (NMSU). He received his Bachelor of Science degree in Materials Chemistry from University of Science and Technology of China, Master of Science degree in Physics from Tulane University, and his doctorate degree in Chemical Engineering from NMSU.

The Museum of Nature & Science, 411 N. Main St., is accessible via RoadRUNNER Transit Route 1, Stop 1. For additional information, visit the Museums System website at: https://www.las-cruces.org/1523/museums or follow us on Facebook and Instagram @LCMuseums.

For information, contact Stephanie Hawkins, Education Curator, at 575/532-3372, or by email at shawkins@las-cruces.org.