By Santa Fe New Mexican

Jul 12, 2022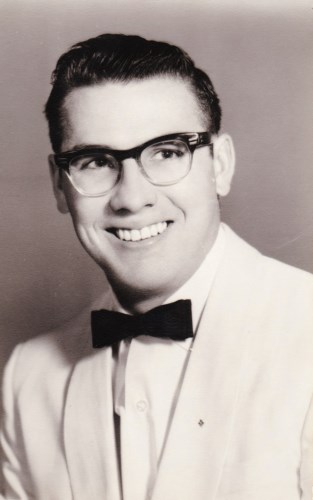 Charles Howard Barbee, a life long resident of Espanola and Santa Fe, passed away on June 26, 2022 at his home in Santa Fe. He was the youngest child of Howard and Ruth Wampler Barbee who moved to the Espanola Valley from Missouri.
He was born in Albuquerque, New Mexico because Espanola had no hospital at the time. He had an older sister, Ann Barbee Bordenave.
Charles attended Espanola Public Schools and was a member of the Hornets football and basketball teams. After high school he attended New Mexico State University and received a degree in Civil Engineering. While at New Mexico State he was a member of the Sigma Pi Fraternity. Charles' greatest achievement was becoming an Eagle Scout in 1955.
Charles worked for the New Mexico State Highway Department his entire career eventually becoming District Engineer. He was a well-respected man in the community. He was a member of the Santa Fe Harmonizers and he enjoyed many hours spent on the golf course throughout his retirement.
In 1962, he married Mary Ellen Niles of Taos, New Mexico. He is survived by his wife, two sons and daughter. O'Jay Robert, spouse Christy and their three sons O'Jay Charles, Joshua Michael, and Anthony Joel; Galen Turner and daughter, Brittany Keala; and his daughter, Noelle Niles Barbee Airhart, spouse Anthony Airhart and their son Tristan Ethan; Three great grandchildren, O'Jay Charles, Benjamin and Joseph Barbee.
A Celebration of Life will be held on Wednesday, July 13, 2022 at 1:00 P.M. at 1200 Old Pecos Trail, Santa Fe, NM with burial to follow at Santa Fe Memorial Gardens, 417 Rodeo Rd., Santa Fe NM at 3:30 P.M.
Source:  Click here