By Adriana M. Chávez
575-646-1957
adchavez@nmsu.edu
May 25, 2022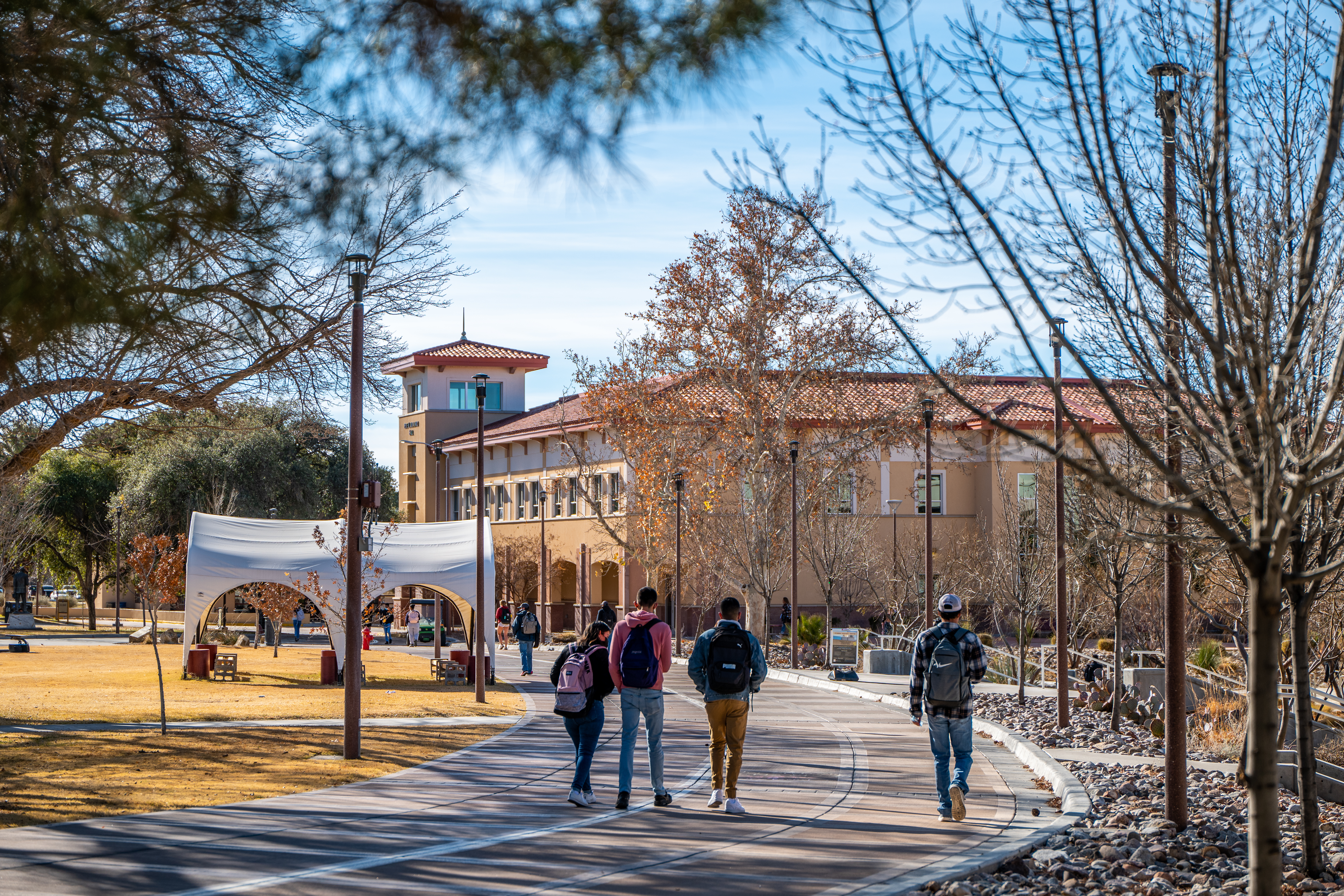 New Mexico State University has been named among the winners of a National Science Foundation-funded challenge aimed at mitigating the long-term negative impacts of the COVID-19 pandemic on the diversity, equity and inclusion of undergraduate and graduate students, postdoctoral researchers and faculty in STEM higher education programs and institutions.
Doña Ana Community College received an honorable mention as part of the same challenge for its Avanza program, which helps low-income students attain their educational goals, and provides mentoring, career exploration and employment readiness. The program also connects students to community resources and social service organizations; food pantries in Anthony and Sunland Park; and child care resources.
NMSU was awarded third place in the Graduate Student and Postdoctoral Researchers category of the NSF Taking Action: COVID-19 Diversity, Equity and Inclusion Challenge. NMSU will receive $10,000, which will help fund the Graduate Wellness Initiative. The grassroots pilot program launched this spring and focuses on developing activities that enhance belongingness among graduate students, with an intentional focus on international and minoritized STEM students. 
"NMSU is excited to give graduate students studying in health-related fields experiential learning opportunities to develop programming for their peers," said Carol Flinchbaugh, interim associate dean of the Graduate School. "We look forward to growing this grassroots program and building on our pilot semester to help all graduate students find a supportive community at NMSU."
The NSF award brings national recognition to the steps NMSU, as a Minority-Serving and Hispanic-Serving Institution, is taking to strengthen its servingness – the multifaceted approaches and best practices that serve students in support of both academic and non-academic outcomes.
"This important challenge rewards institutions for their efforts to ensure that the pandemic will not reduce the already low participation and inclusion of diverse students and workers in STEM education and careers," said Diana Elder, division director of NSF's Division of Human Resource Development.
According to a 2021 report by the Council of Graduate Schools, one-third of graduate students reported symptoms consistent with PTSD, anxiety or depression due to the pandemic-related disruptions, career uncertainty and anti-Black sentiment. Another stressor reported by NMSU students in the fall 2021 was that after NMSU transitioned to online, international students and other graduate students were living on campus and in the Las Cruces community – some arrive as new students during the pandemic – without established social or academic networks.
The Graduate Wellness Initiative will help foster a sense of belonging among graduate students and develop institutional-level procedures related to service-learning opportunities through peer-driven learning networks, and help identify needs, employ interventions and offer professional development training. Overall goals of the initiative are increased retention rates, student satisfaction and sense of belongingness to the NMSU community. Examples of events hosted by the Graduate Wellness Initiative include a happy hour for grad students at Dry Point Distillers, wellness walks that highlighted mindfulness techniques, and a virtual mindfulness and mediation session on Zoom.
An NSF-hosted showcase of the winning interventions will take place in June. Following the showcase, an open access repository of winning entries and honorable mentions will be shared broadly for the benefit of institutions facing similar challenges.