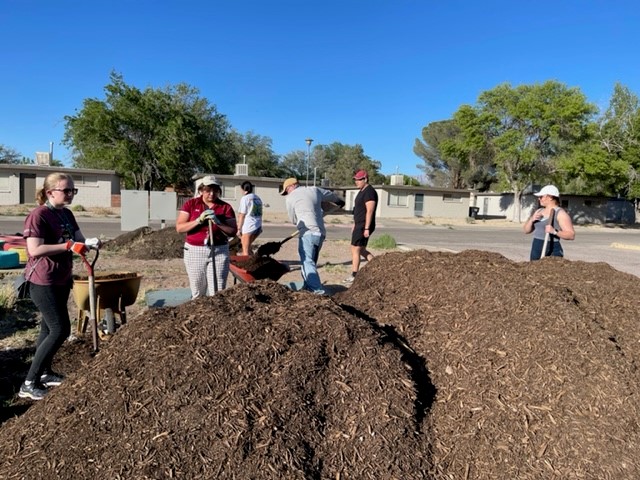 It was my great pleasure in participating in the College of Engineering graduation ceremonies this past weekend. Approximately 300 engineering students were graduated from NMSU. As stated in the Order of the Engineer Code of Conduct, "The members of the profession recognize that their work has a direct and vital impact on the quality of life for all people." It is my strong belief that engineers serve society and that service goes beyond the workplace.
Now in its second year, the Ron Seidel Engineering Leadership Institute has been grooming our students to become next-generation engineering leaders. A key element of leadership development is to instill the value of public service. This spring's group participated in a project led by one of NMSU's truly gifted leaders, Emeritus Professor Kenny Stevens, known for his inspiration of students through Aggies Without Limits.
The Seidel students' project was to resurrect a campus project to develop a community garden that was begun, but abandoned due to COVID restrictions. Not only did these students use their engineering skills to determine cubic yards of soil, materials, equipment, measurements, budgets and all the necessary elements to move the project forward, they rolled up their sleeves and literally got dirt under their fingernails. I saw them bloom and become energized over the course of this project. I have no doubt that they will carry the lessons learned here and become the engineering leaders with compassion and a sense of duty to others.