Professor Lambis Papelis to lead Carlsbad Environmental Monitoring and Research Center
By Linda Fresques
Jan 14, 2022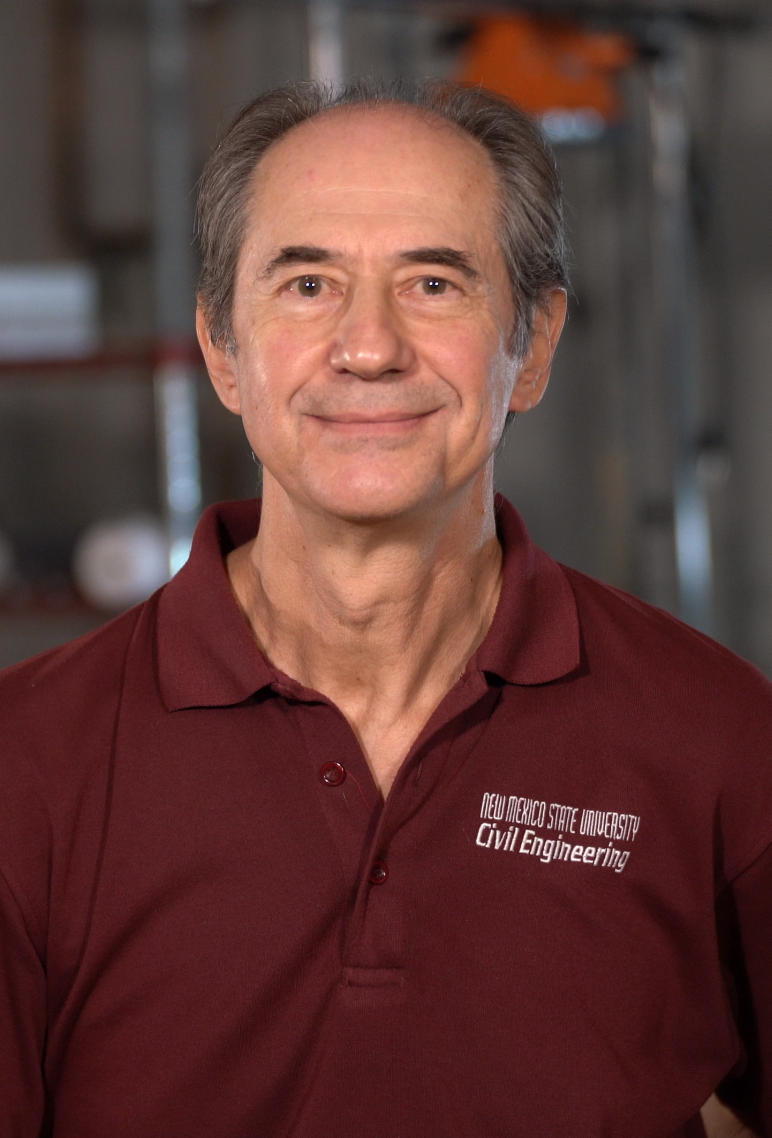 Civil Engineering Professor Lambis Papelis has been named director of NMSU's College of Engineering Carlsbad Environmental Monitoring and Research Center (CEMRC). Papelis will bring new leadership to meet the diverse needs of CEMRC.
The U.S. Department of Energy renewed a five-year $14.5 million grant with NMSU for administration of CEMRC in 2020. CEMRC is a 26,000-square-foot, internationally recognized research facility that conducts environmental and human health monitoring for the U.S. Department of Energy's Waste Isolation Pilot Plant (WIPP)—the nation's only deep geologic repository for defense-related transuranic nuclear waste. WIPP is the world's third deep geological repository and is licensed to store radioactive waste for 10,000 years. The WIPP facility is located some 40 miles outside of Carlsbad. 
"CEMRC is an internationally recognized facility and is a very important and valuable asset to the mission of the college providing unique research and educational opportunities at one of the world's leading facilities of its kind," said College of Engineering Dean Lakshmi N. Reddi.
"I am honored and excited to be selected as the CEMRC director. By conducting research and monitoring for the nation's only transuranic waste repository, CEMRC provides vital service, not just to the people of Carlsbad and New Mexico, but the entire nation," said Papelis.
In his new position, Papelis will lead the NMSU partnership with Los Alamos National Laboratory and Nuclear Waste Partnership, along with serving the needs of the Carlsbad and surrounding communities.
Papelis brings more than 25 years of research, teaching and managerial experience in water chemistry and water quality, remediation of metal and metalloid-contaminated waters and groundwaters, fate and transport of pollutants, radionuclide migration, and interaction of potential contaminants with soils and aquifer materials. He received his Ph.D. and M.S. from Stanford University in environmental engineering and science. He joined the civil engineering faculty at NMSU in 2010.
"Following an exhaustive nationwide search to fill this position, we found the most qualified candidate was right here in our college," said College of Engineering Dean Lakshmi N. Reddi. "Lambis brings both broad and practical research experience in the environmental field. He is highly respected in his field and we look forward to working with him to meet the CEMRC strategic goals."