Engineering professor receives fourth Roush teaching award
By Linda Fresques
575-646-7416
lfresque@nmsu.edu
September 14, 2021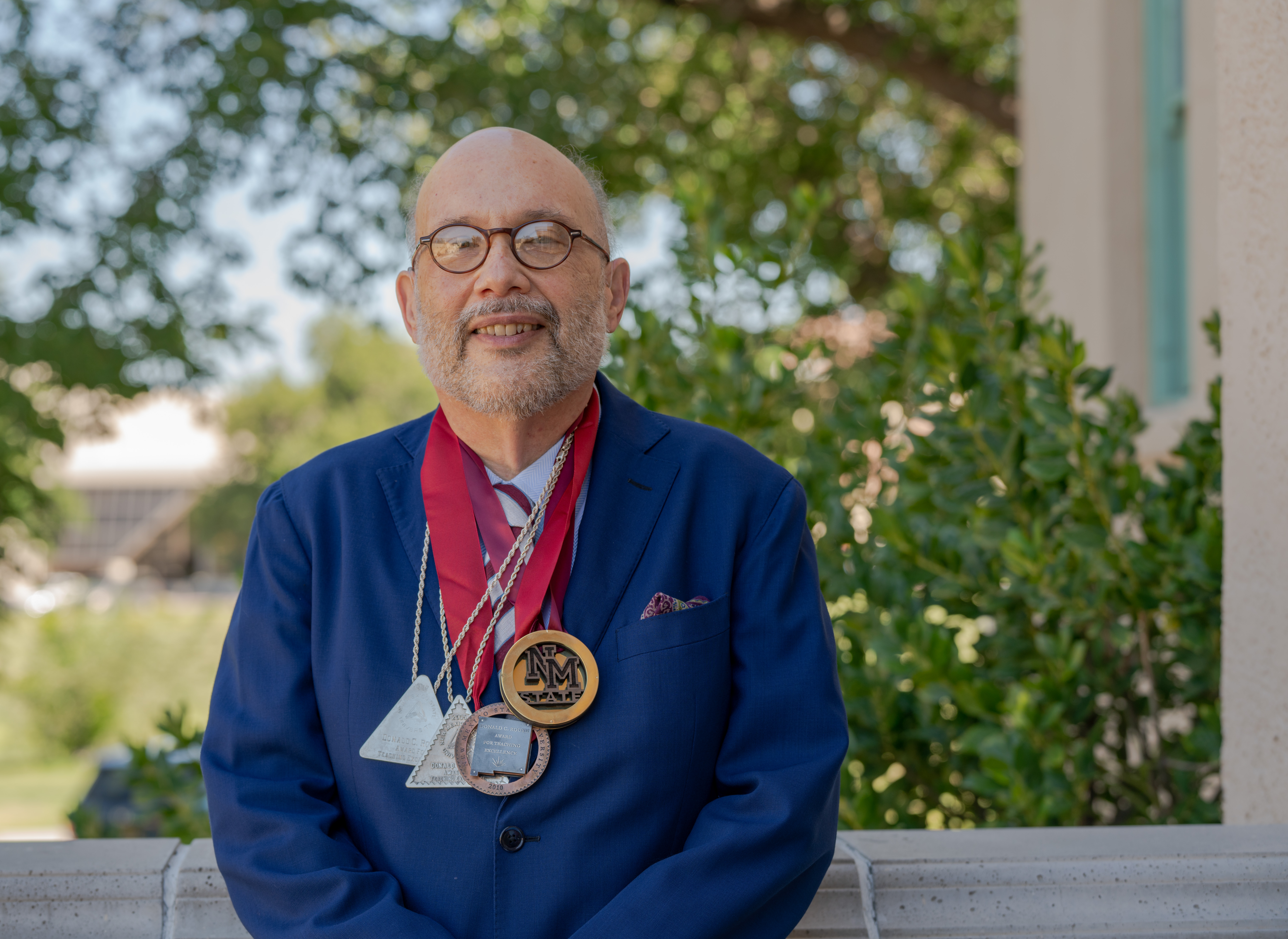 Among the most coveted teaching awards bestowed on faculty members at New Mexico State University is the Donald C. Roush Award for Teaching Excellence. With no financial remuneration, the award is highly valued because it based on student input. And Industrial Engineering Professor Edward Pines has earned four of them, earned in 1997, 2005, 2010 and 2021.
The Donald C. Roush awards are named for a former NMSU executive vice president in recognition of his 35 years of helping to improve teaching in New Mexico. Any faculty who teaches is eligible for these awards, as long as they have not won the award in the previous four years. The college-level Roush awards are decided based on input from students and department heads, with the selection made by deans.
Pines has been teaching at NMSU since 1994 and served as Industrial Engineering Department Head, while continuing to teach, from 2000 to 2018. He earned a Ph.D. and M.Eng. in industrial engineering from Penn State University. He brings more than academics to the classroom.
"In order to truly appreciate my style as an engineering educator, I offer two points not found on my CV: One, as many of our students are, I was a first-generation college student and two, I believe great engineering tells a great story—it's not just equations with calculations, computer modeling and answers. I recall the experience of being overwhelmed and feeling lost as an undergraduate. Thus, I am particularly mindful of how my style of teaching influences how students perceive themselves as future engineers—I try to build success," said Pines.
Two characteristics that Pines brings to the classroom are his sense of humor and his willingness to be available. He was recognized a few years ago at an Instructional Innovation and Quality event for "Most Creative Anecdotes and Best Jokes." One recent MSIE online alumnus wrote "…on a personal level, thank you for being such a user-friendly resource to approach for administrative issues, such as scheduling a final exam."
"I am grateful for the support of the students who voted for me and my colleagues in the College of Engineering in acknowledgement of our respective commitment to their education," said Pines.