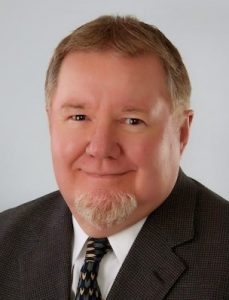 Walter Gerald Hines, born October 31, 1943, passed away on May 3, 2021 after a struggle with pancreatic cancer. He is survived by his loving wife Bettie and numerous nephews, nieces, cousins, and friends. He was preceded in death by parents Jerry and Nona Hines, brother James (Jimbo) Hines.
Walter grew up in Las Cruces and Albuquerque. He attended Highland High and NMSU. At NMSU, Hines pledged SAE and made life-long friends, spent most of his time studying, searching for cheap meals, playing intramurals, and occasionally imbibing in keg parties at Mesilla Dam under the big cottonwood known as 'The Drinking Tree.'
He graduated from NMSU with a BS and MS in Civil Engineering, having been mentored by NM's "water guru" Dr. John W. Hernandez. After graduation, Hines worked for the US Geological Survey (USGS) in San Antonio before receiving a direct commission in the Army Medical Service Corps as a Sanitary Engineer. He was assigned to the 5th US Army Hospital in Thailand for a year, and then served at Edgewood Arsenal, MD. Following discharge, he returned to work for the USGS in CA and OR and for the US Forest Service in New Mexico. He then began a long career in engineering consulting (water resources) in WA, NM, AZ, and NV.
Hines always had a love for the southwest, sports, and military history. He wrote several articles and two books – Aggies of the Pacific War: New Mexico A & M and the War with Japan and Hugh Meglone Milton: A Life Beyond Duty. Bettie and Walt, and a band of outdoor buddies, shared a keen interest in hiking, exploring, travel and cruising. He had an abiding love for NMSU, Aggie Athletics and Engineering. He received many awards for service from his alma mater, and wants to assure his Aggie friends that he went out wobbling and rooting for his Aggies.
Cremation has taken place. No formal services are planned at this time. Memorial donations may be made to the Hines Endowment Fund, on line at giving.nmsu.edu/hines.html by mail to NMSU Foundation, PO Box 3590, Las Cruces, NM 88003; or call 575-646-1613.