Engineering faculty form research teams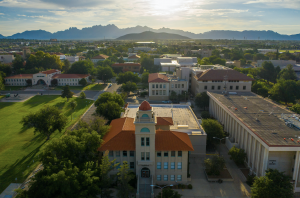 COVID-19 hasn't stopped our faculty from their collaborative research activities. In response to a college-wide call for Research Centers of Excellence, six teams have come forward to articulate interdisciplinary research themes ranging from particulate suspensions to multiscale materials modeling and characterization, and engineering learning.
Each of these themes draws from research expertise of faculty from multiple departments within and outside of the college.
While some of these already received internal seed funding from the Office of Engineering Research in the form of cost-share, graduate student support, etc., others are being evaluated to receive funding by a panel of research associate deans from the colleges of Engineering; Agricultural, Consumer and Environmental Sciences; and Arts and Sciences.
Our vision is to position ourselves in the near future to further enhance our research visibility and attract federal funding through multi-university and interdisciplinary ventures. These are exciting times to be working with NMSU engineering faculty.