Leadership institute prepares students to serve society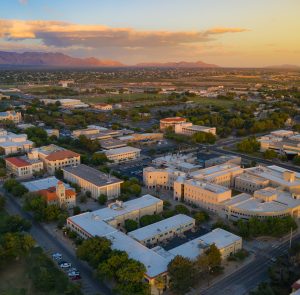 In fall 2019, the College of Engineering launched the inaugural year of the Ron Seidel Engineering Leadership Institute, a two-year program with the goal of helping engineering students learn critical soft skills needed to become effective leaders and entrepreneurs who bring more than technical expertise to their profession. The institute is funded by engineering alum Ron Seidel and his wife Janice.
The first cohort comprised 10 students and this past fall, 13 additional students were added to the group. With the goal of exposing them to various ideas and approaches to leadership, the students are reading and discussing books written by various leadership authorities. In fall 2020, the group read The Perfect Swarm: The Science of Complexity in Everyday Life  by Len Fisher. This semester, they will read Emotionally Intelligent Leadership: A Guide for Students by Marcy Levy Shankman and Scott J. Allen.
This spring, the students will participate in a two-session workshop that will include discussions with successful entrepreneurs and a hands-on learning experience led by Arrowhead Center Studio G, NMSU's student business accelerator. They will be challenged to brainstorm ideas for innovative solutions to one of three global challenges that also impact our local community: water, agriculture and clean energy. The students will form teams, complete and present a business model for their solution.
Engineers' contributions to society touch all of our lives in myriad ways. The Seidel Leadership Institute emphasizes the responsibility that our students hold as they apply their knowledge in a way that benefits society.