Second student cohort joins Seidel Leadership Institute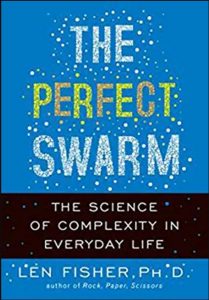 Engineering isn't just about numbers, designs, and materials—it's about leadership. One of the key attributes to becoming a leader in engineering practice is to bring together teams from various disciplines, communicate, make decisions, be self-directed and ethical. These attributes are not part of the everyday engineering curriculum, but they are critical for the future of our student's professional lives.
I'm happy to report that the second cohort of the Ron Seidel Engineering Leadership Institute has begun this semester. The 10 students who began last fall have completed the first of the two-year program and are now continuing into their second and final year. Thirteen new students have begun their first year.
This unique program was created by engineering alumnus Ron Seidel and his wife, Janice, with the purpose to give students leadership and interpersonal skills that go beyond the classroom and greatly contribute to their success as engineers. Students who have a 3.0 GPA may apply for the program to begin in their junior year. They meet with engineering leaders—this year Richard Leza, a top Hispanic venture capitalist and start-up entrepreneur,  and Debra Hicks, president and CEO of Pettigrew & Associates. Both are NMSU engineering alums. They hold discussions and maintain a journal based on readings—this semester's reading is "The Perfect Swarm: The Science of Complexity in Everyday Life," by Len Fisher. In the second year, they add public service activities to the mix, putting leadership into action.