NMSU Engineering increases research productivity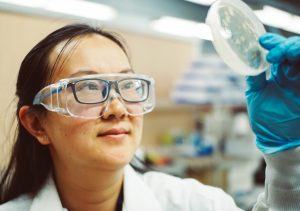 As we navigate through the uncertainties associated with our budget and our new plans for fall '20 instruction, I cannot help but reflect on the hard work and accomplishments all of you made during the 2019-20 academic year. I want to thank you again for being nimble enough to change the course delivery modes in spring '20 without negatively impacting the quality of instruction. 
Last week, we received numbers of our research productivity for fiscal year '20. Engineering has recorded a 50 percent increase in research awards compared with fiscal year '19. Funding received from the new awards—$18 million—appears to be a historical high for the college, if previous years' data are corrected to exclude funding from the Physical Science Laboratory. The numbers shown below clearly indicate progress in every measure of research productivity. I want to congratulate each of you for a job so well done. The Mechanical and Aerospace Department, in particular, is doing quite well with a 42 percent increase in indirect costs.
Such increases are generally not expected for a college of our size trying to grow with limited resources. Obviously, you are doing more with less. The times ahead might be rough but we plan to continue what appears to be working in the college in terms of helping faculty with collaboration and proposal development, startup package, internal grants, graduate student support, etc.
Again, congratulations to all of you, and to the Office of Engineering Research staff led by Dr. Hongmei Luo, Associate Dean of Research and Doctoral Education. 
| | | | |
| --- | --- | --- | --- |
|   |   FY19 |   FY20 |   Increase |
| Numbers of Proposals Submitted    |   142    |   174 |   22.5% |
| Requested $M |   51.13   |   57.62   |   12.7% |
| Awards $M |   12.25 |   18.35 |   49.8% |
| Expenditures $M  |   12.26 |   13.06 |   6.5% |
| IDC $M  |   2.502 |   2.783 |   11.2% |