Century-old student-centric focus of NMSU Engineering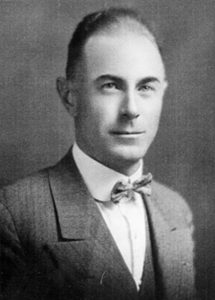 In my preparation for an interview on the historical impact of Ralph Goddard on the NMSU College of Engineering, I found out that the student-centric culture in the college is as old as the college itself. During the humble beginnings of the college, the second decade of the twentieth century, the troubles on the Mexican border created a "feeling on campus … one of goodwill, hard work, and mutual support." It was noted that faculty members frequently made small loans to students or invited them home for dinner. Dean Goddard was known to have traveled all around the state giving lectures and demonstrations aimed at attracting new students for the young engineering college. He organized a radio club at his home in 1919 with students invited to listen to the receiving set he had constructed in his basement.
In the words of Hugh Milton, who himself served as the NMSU Dean of Engineering, NMSU President, and went on to become the Undersecretary of the U.S. Army in the '50s, "the decade of the Goddard administration [1914-29] was characterized as one of consolidation and formalization of the engineering program. The objective was to strengthen the curricula, secure a fully competent faculty and provide the best equipment with the available monies." Milton, a speaker, writer and historian himself, also writes, "… to him [Goddard] must be given great credit for the future prestige of the Engineering College of New Mexico State University."
How interesting it is, that the student-centric DNA of this college has persisted for over a century now, with the same underlying themes and challenges.