AIS takes on a new look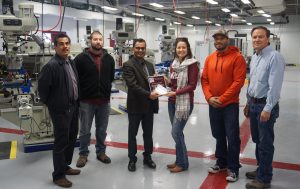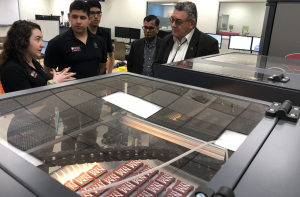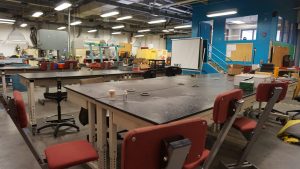 It gives me great pleasure to show the Aggie Innovation Space to our visitors. We had an opportunity this week to showcase our facility to State Representative Micaela Lara Cadena and NMSU President, John Floros.
In less than a year, the Innovation Space has been modernized significantly, with 95 percent of its equipment replaced.
We are now more ready than ever to take up an increased number of economic development projects from Arrowhead, provide students with modern equipment for laboratory learning, and engage more faculty members with research and ideas for commercialization.
Efforts are underway to use the facility as part of a formal structure to increase the number of women and first-generation students in engineering entrepreneurship programs. The facility has just begun attracting funds from donors who would like to sponsor student projects in the AIS.