NMSU Engineering aspires to be a top value and impactful college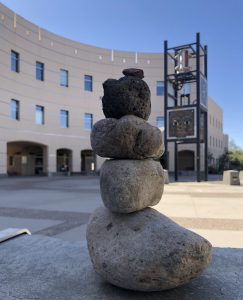 As we launch our new strategic plan, I am faced with an important question that several of our constituents have been asking me repeatedly, including our new faculty members, research faculty, and graduate students: What do we aspire to be in the next five years and what's our vision?  
In developing our strategic plan, we consulted with almost all of our stakeholders and we used extensive data. It is clear that it is in the DNA of our college to provide value to our students who are predominantly first-generation and/or financially challenged. It is no wonder that we are ranked 12th among the Best Value Schools, above several of our peers but below two (Iowa State and Oklahoma State). 
 Our current make-up of faculty researchers and doctoral students is such that we are uniquely positioned to be one of the most impactful engineering colleges in terms of research and scholarship.
Although programs like Aerospace Engineering are placed Top 50 in some rankings, we do not yet belong to the top 10% of all engineering colleges in the U.S. in terms of overall parameters that US News and World Report uses.
I am grateful to be surrounded by leaders in the college who articulate the unique combination of strengths in this college, value and impact. We will articulate an aspirational vision statement in the near future with the goal of taking this unique combination to higher levels.  I am thankful to our Associate Dean of Academics, Dr. Antonio Garcia, who is providing thoughtful leadership in this area.