Engineering dean appointed as roundtable member by NAS, NAE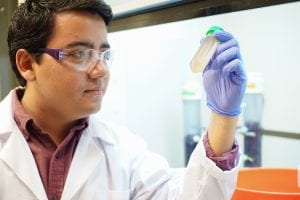 I am pleased to be appointed by the National Academies of Sciences and Engineering (NAS and NAE) to serve as a member of the Roundtable on Linking Academic Engineering Research and Defense Basic Science for a two-year term.
The roundtable will provide a forum for ongoing high-level strategic dialogue and information exchange between Department of Defense leaders of research activities and leaders of US engineering schools and research universities to substantively support the Department's research goals.
It will meet twice a year to discuss issues of research and engineering relevant to the mission of the Basic Research office of the Department of Defense. There are 30 members in the Roundtable, and they include Deans of engineering schools and University Vice Presidents/Provosts for Research, across the country.
I view this as a very timely opportunity to contribute to the development of research activities of strategic importance to NMSU.