From Animatronics to Forensic Computing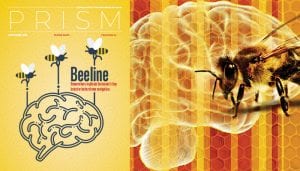 I have enjoyed reading the current issue of ASEE PRISM magazine; in particular, the article on Breakthroughs and Trends in the World of Technology pages 8 to 13 on the December 2018 issue. 
Animatronics – the Broadway making of King Kong, a 1939 classic movie; Liquid Sunshine – Swedish research on energy storage in a liquid form for up to 18 years!; Quantum Devices – British-defense funded research on developing navigation devices that do not rely on GPS; Targeted Medicine – Max Planck Institute's research to deliver medicines to the retina using microscopic glass corkscrews and microscopic robots; Machine Learning – Creating artwork using artificial intelligence; Extraterrestrial Messaging – Sending signals to faraway corners into  deep space ( do we really need to expand our social network from what we have on planet earth?); Forensic Computing – machine-learning algorithms combing through Medicare datasets for potential fraud cases. 
These are exciting times, indeed, for engineering!