NMSU to offer Master of Engineering degrees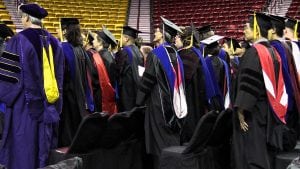 I am excited to know our proposal for Master of Engineering degrees has been finally approved by the Higher Education Department of New Mexico. 
We can now move quickly to develop the various educational programs including those online, and move our graduate enrollments to the next level. 
The timing couldn't be better: we have completed initial round of discussions on the development of interdepartmental programs, ex. manufacturing, bioprocesses and bioengineering, aerospace engineering, etc. 
Very soon, we will develop marketing and communication plans for our MEng degree programs and identify the interdepartmental program directors.
These are exciting times indeed, at NMSU Engineering.