Learning: The common denominator in everything we do on campus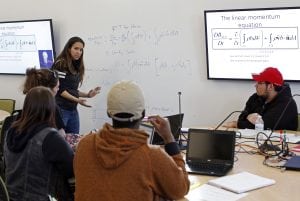 Seeking higher levels of learning in a community setting is an opportunity that is exclusive to land-grant institutions.  
It is indeed the collective purpose of teaching, research, outreach and service, often presented as mutually exclusive activities. Both freshmen and advanced research faculty share the common ground of seeking higher levels of learning; it is perhaps no accident that we use comparative degrees to refer to our enterprise as higher education, and we don't use its superlative – highest education. 
This paradigm shift, from teaching versus research versus community engagement to the common denominator of collective learning, is needed to give all of these activities their rightful and non-conflicting place on campus.