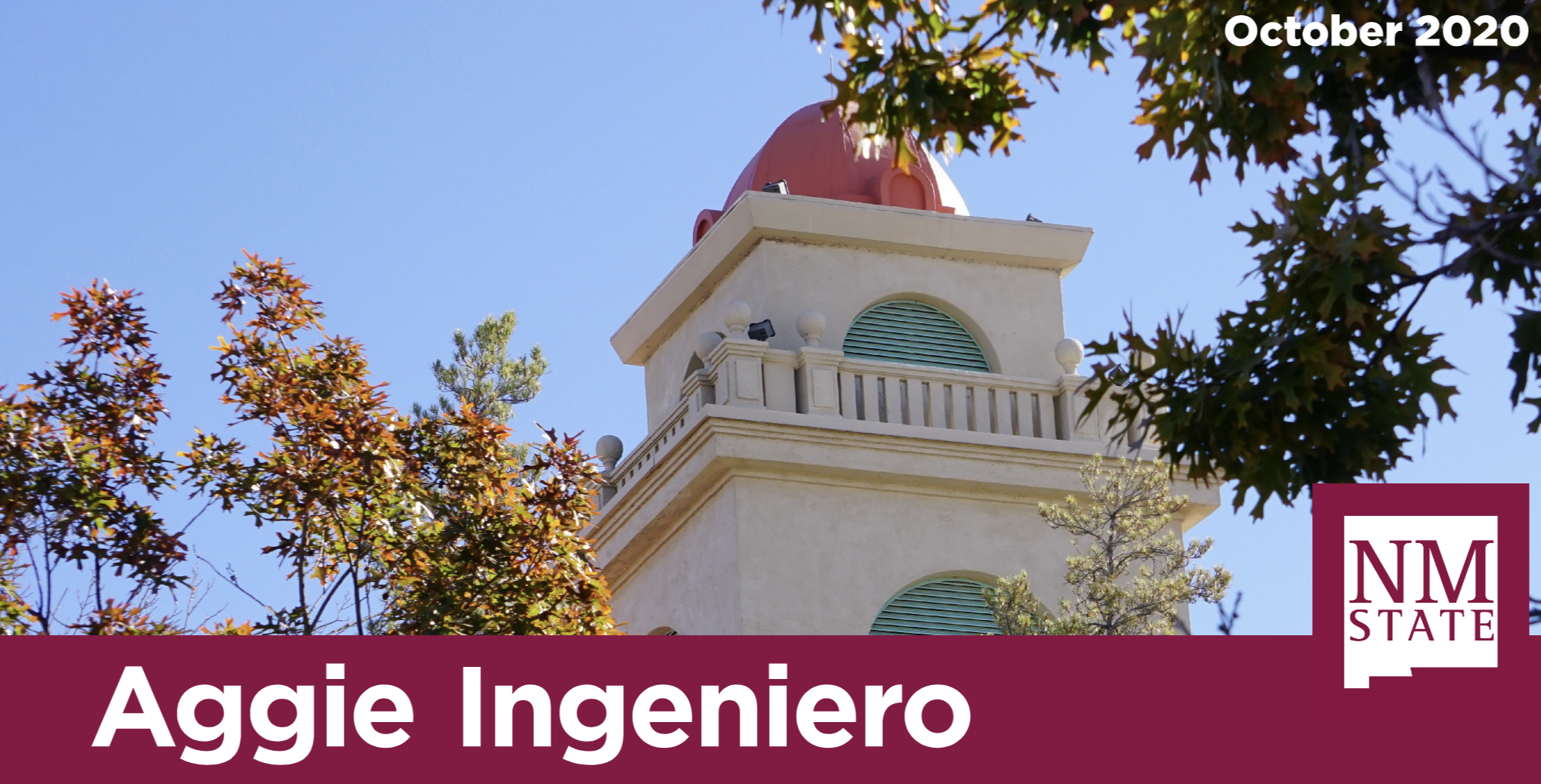 The U.S. Department of Energy recently renewed a five-year $14.5 million grant to NMSU's College of Engineering to administer the Carlsbad Environmental Monitoring and Research Center. CEMRC is a 26,000-square-foot, internationally recognized research facility that conducts environmental and human health monitoring for4 the U.S. Department of Energy's Waste Isolation Pilot Plant—the nation's only deep geologic repository for defense-related transuranic nuclear waste. WIPP is the world's third deep geological repository and is licensed to store radioactive waste for 10,000 years. The WIPP facility is located some 40 miles outside of Carlsbad.   
With the start of this new funding cycle, I am pleased to announce new leadership to meet the diverse needs of CEMRC.
Dr. Punam Thakur will serve as technical director to supervise and provide technical guidance to all CEMRC programs, ensuring that all projects and tasks are on schedule and meet the performance objectives of CEMRC's funding sponsors. James E. Monk will serve as the facilities director with oversight of all facility activities, while supervising facility personnel, enforcing internal procedures and controls, and problem resolution. He will continue as field program lead and radiation safety specialist.
I extend my sincere appreciation to Dr. Lambis Papelis who served as interim director for the past seven months. During this time, he maintained responsibilities as a professor in the Department of Civil Engineering while achieving significant improvements in the CEMRC organization and supporting the relationships with funding agencies, positioning the research center for an upward trajectory.
CEMRC is an internationally recognized facility and is a very important and valuable asset to the mission of the college providing unique research and educational opportunities at one of the world's leading facilities of its kind.
Sincerely,
Lakshmi N. Reddi
Dean
---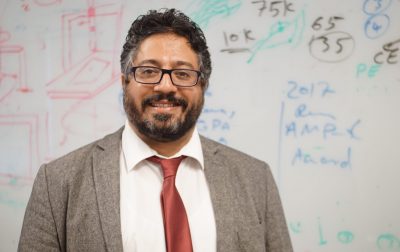 New Mexico State University Civil Engineering Assistant Professor Ehsan Dehghan-Niri and Ph.D. candidate Sina Zamen received a 2020 fellowship from the American Society for Non-Destructive Testing. The fellowship award was based on their proposal, "Evaluation of Rolling Contact Fatigue cracks on railheads using nonlinear ultrasound in phase-space domain."  Read More >>
---
In a continued dialogue of advancing a statewide clean energy economy, New Mexico State University invites interested individuals to join a discussion on beneficial electrification from 8:30 a.m. to 1:30 p.m. Oct. 14. The discussion will focus on new technologies, related opportunities and challenges, and strategies for educating an associated workforce. The event will take place online via Zoom.  Read More >>
---
New Mexico State University's student rocket team the "Atomic Aggies" held two successful rocket launches at Spaceport America on Saturday, September 19. The Atomic Aggies were due to compete in the 2020 Spaceport America Cup which was canceled due to COVID-19. The team mostly comprised of mechanical and aerospace engineering students from NMSU, had started work on their rockets in August 2019, and continued through the pandemic to finish their vehicles ahead of test day.  Read More >>
---
A team of researchers at New Mexico State University is developing protocols to test wastewater samples as a possible method for early detection of SARS CoV-2, the virus that causes COVID-19. The team is an interdisciplinary effort from the colleges of Engineering, Arts and Sciences, and Agricultural, Consumer and Environmental Sciences.   Read More >>
​
​
​
​
​
​
---
For the eighth time in the last nine years, New Mexico State University has been recognized as a top tier university on the U.S. News & World Report Best Colleges for 2021 National Universities rankings.

Read More >>
---
For more than 20 years, Doris "Ra Ra" Simpson was a fixture on the NMSU campus. She worked as an administrative assistant for various departments including ag, chemical engineering, social work, anthropology and technological innovations from the late 1960s until her retirement in 1990.  Read More >>
---
Igor Sevostianov, NMSU Professor in the Department of Mechanical and Aerospace Engineering, was selected for this NASA EPSCoR Research CAN funding. Dr. Sevostianov's project, titled "Next Generation Additive Manufacturing for Space Applications," focuses on the development of a methodology for quality control and optimization of processing parameters for Additive Manufacturing (AM).  Read More >>