By way of developing a strategic plan in which all of our constituencies take ownership, we have taken steps to compile data and trends on college research productivity, enrollment and retention and faculty strengths.  A survey was sent to all our faculty and staff to compile our collective strengths, weaknesses, opportunities and aspirations.  A small committee at the college level is looking at this data closely and I plan to hold a couple of meetings during the next few months to summarize the findings and recommendations to our faculty, staff, students and advisory council members.  My goal is to have a plan that is collectively developed and openly shared with all of our constituencies, and vitalized with clear intention to meet the goals and metrics.  I view our alumni and employers as important groups that could provide very important feedback in this process.  I invite any input these groups can provide for us as we move forward with this important activity.
Lakshmi N. Reddi
Dean, College of Engineering
---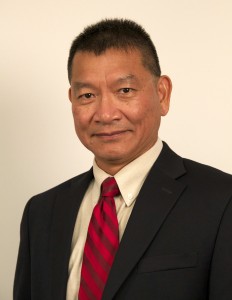 WRITER: Tiffany Acosta
Ruey-Hung Chen, mechanical and aerospace engineering department head in New Mexico State University's College of Engineering, has received a National Science Foundation award for $352,524.  His three-year project, "Study of evaporation, micro-explosion, and combustion of nanofluid fuel droplets," began in August. "I am very glad to...Read More>>
---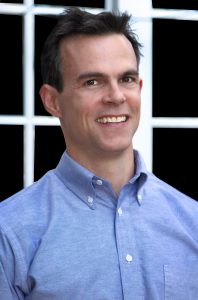 WRITER: Tiffany Acosta
McDowell Signal Processing and Colin McDowell, McDSP founder and chief technology officer and New Mexico State University electrical engineering alumnus, will receive an Emmy award for Outstanding Achievement in Engineering Development. The…Read More>>
---
NMSU will hold its third-annual Giving Tuesday event on Nov. 28, part of the national giving day on the Tuesday after Thanksgiving. Giving Tuesday, a global day of giving powered by social media and collaboration, can have a significant impact locally by providing for scholarships and programs across the entire New Mexico State University system.The entire community is invited to celebrate Giving Tuesday again this year from 8 a.m. to 6 p.m. Nov. 28 at NMSU's Giving Tuesday headquarters in Corbett Center Student Union's Aggie Lounge on the Las Cruces campus. Free parking will be available in designated areas between Corbett Center and Milton Hall.Online gifts may also be made on Nov. 28 by visiting advancing.nmsu.edu/givingtuesday.
---
The New Mexico State University Alumni Association honored two College of Engineering alumni during Homecoming 2017 celebrations.
Eloy Torrez, founder, owner and president of SEI Group, Inc. was honored as the College of Engineering Distinguished Alumnus. Also recognized was Frank Seidel, this year's recipient of the James F. Cole Memorial Award for Service…Read More>>
---
---
WRITER: Tiffany Acosta
New Mexico State University has been recognized as a top tier university for the fifth time in the last six years according to the U.S. News & World Report Best Colleges for 2018 National Universities rankings. U.S. News & World Report has ranked New Mexico State University as one of...Read More>>