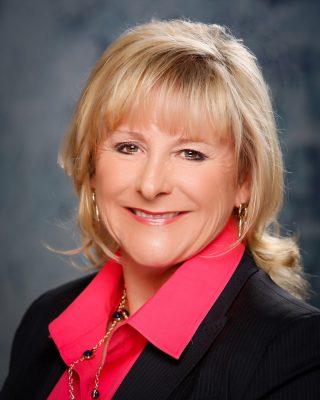 Debra P. Hicks
Debra P. Hicks '84 BSCE
Debra P. Hicks graduated from NMSU with a bachelor of science in civil engineering. During her time at NMSU, Hicks obtained a summer internship with civil engineering and geotechnical firm Pettigrew & Associates. After her graduation, she was hired by Pettigrew & Associates.
In 1990, Hicks bought Pettigrew & Associates and proceeded to become the CEO and president. During her career, Hicks has gained experience in a variety of areas, including mining, multi-family housing projects, small- and large-scale subdivisions.
Hicks was appointed to the New Mexico Transportation Commission by Governor Susanna Martinez. In 2013, she was named New Mexico Woman of Influence by Albuquerque Business First.
Hicks has been involved with community outreach programs such as The Boys and Girls Club, Habitat for Humanity, Leadership New Mexico, New Mexico Junior College, Palmer Drug Abuse Program and many others. Her community outreach focuses on organizations that support children, education and the arts.
Despite her success, Hicks has never failed to remember NMSU. In 2013, she served on the Presidential Search Committee. Hicks employs a number of NMSU graduates while offering co-ops and internships to undergraduates.
Currently, Hicks serves as president elect for the Academy of Civil, Agricultural, and Geological Engineering at NMSU, providing feedback to the administrative team of the College of Engineering. She is committed to making the transition between the New Mexico Junior College and the NMSU College of Engineering easier and more fluid. She has assisted in building partnerships between the College of Engineering and schools in Lea County.