By AVISHKA TANDON
Mar 13, 2023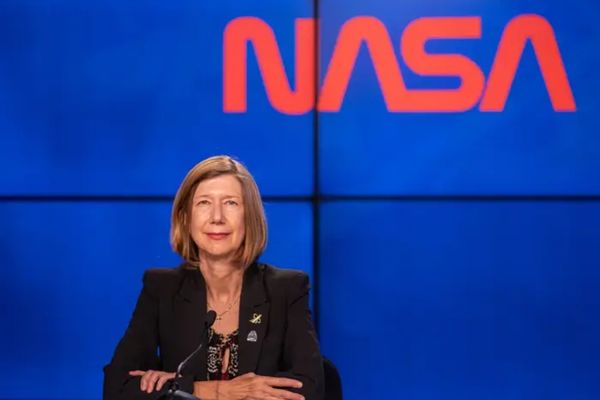 Kathryn Lueders is an American business manager and engineer who has been associated with the National Aeronautics and Space Administration (NASA) for more than 30 years. She recently became the first woman in NASA's history to head a human spaceflight mission.
Women are reaching for the sky but the world still awaits women to set foot on the moon. Despite many space missions aimed at the moon, none of them included women on the crew. However, NASA's empowering move to appoint Kathryn Lueders as the head of its human spaceflight programme has increased our expectations to finally witness a woman on the moon for the first time.
There was a time when Lueders called NASA a 'boys' club' but she is now a proud part of the female leaders of the space organisation. Here's all you need to know about her.
Who Is Kathryn Lueders?
When Lueders was just a child, she grew up in Tokyo, Japan and her father took to the event of the landing of Apollo 11 on the moon. Coming from a family that encouraged her scientific inclination, she read Isaac Asimov as a child and wanted to work on Wall Street initially. That is the reason why in 1986 she chose Business Administration as her degree and finance as her specialisation from the University of New Mexico. However, in the final year of her degree, she realised that her interests lie in engineering and she wanted to work on something bigger with it.
Lueders took a break from their studies as she got married and had kids but she never let her desire for engineering die. In 1993, she returned to New Mexico State University to complete her Bachelor's and Master of Science in industrial engineering. During her bachelor's, in 1992, she joined NASA as a quality engineer and was one of the only two women working at the facility. After her graduation, she became a depot manager at NASA and has since been in several managerial posts.

Lueders will now be the first woman to head Human Exploration and Operations (HEO) Mission Directorate as associate administrator and will be leading its human spaceflight mission to the moon.

Read more at: https://www.shethepeople.tv/news/kathryn-lueders-nasa/