Seven teams from five different countries are coming together to Texas A&M University in College Station, Texas, to pitch their designs for grand prizes at the fourth annual Invent for the Planet competition.
By Texas A&M media
April 01, 2022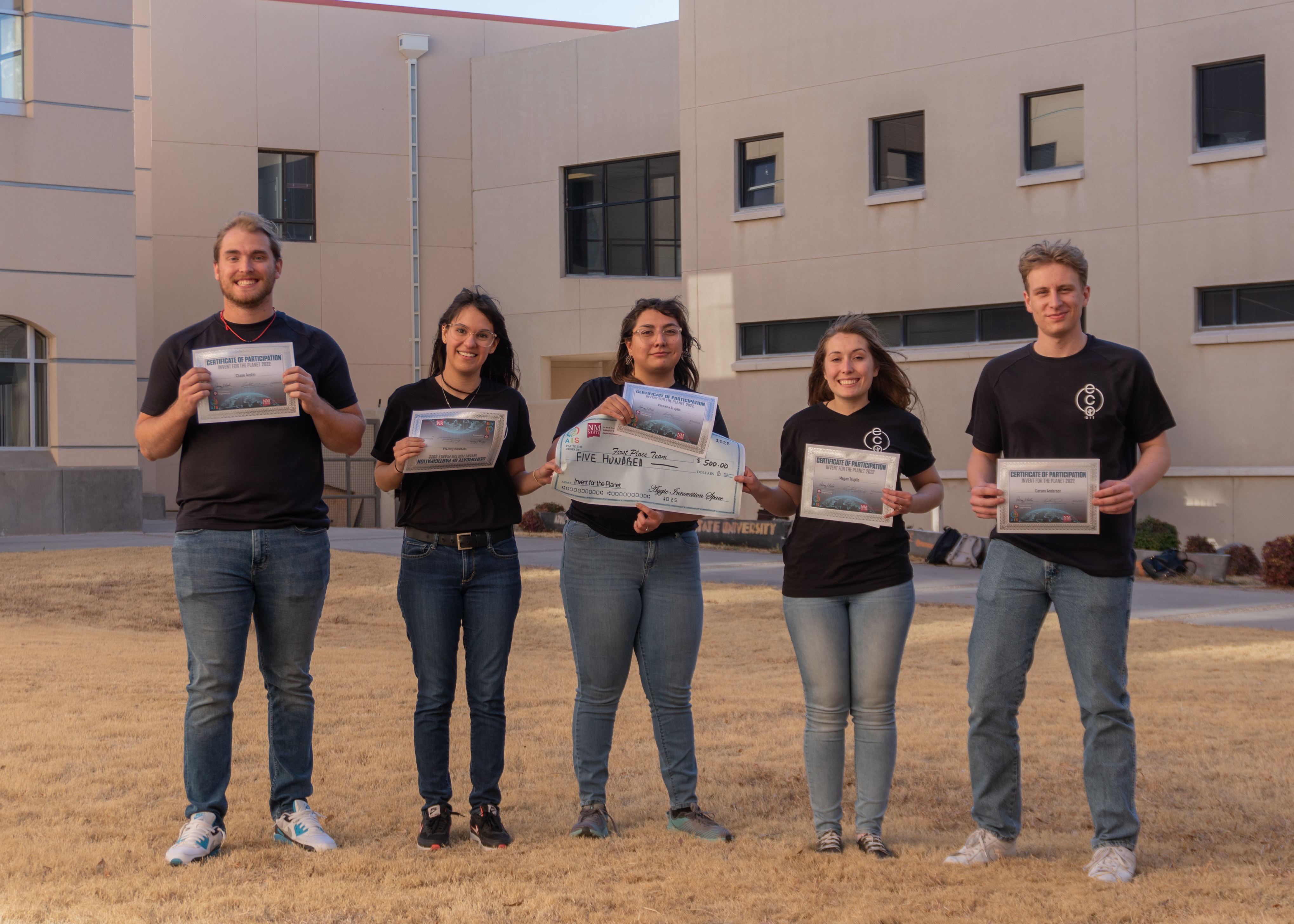 In February, nearly 500 innovative students from 24 universities around the world participated in the first part of Texas A&M University's Invent for the Planet (IFTP) competition, a 48-hour design challenge to solve some of the world's most pressing issues.
Following the first round of the competition, seven teams have advanced to the IFTP finals, where they will travel to College Station, Texas, to pitch their impactful designs during a livestream on April 7 at 10:30 a.m. The first-place team will win $5,000, the second-place team will win $3,000 and the third-place team will win $2,000.
Finalists will also participate in an open showcase to the public on April 6, from 10 a.m. to 12 p.m. in the Zachry Engineering Education Complex's second-floor atrium, near Starbucks. All are invited to visit with the teams, learn more about their innovations and ultimately vote for a crowd-favorite team, which will receive a $1,000 award. 
Team Aquabox, from Texas A&M, has developed an easy-to-use and affordable solution to help increase food production for developing countries. Their digitized aquaculture monitoring system will also decrease the number of pesticides and fertilizers used to farm fish and crops.
Tackling food waste, Team Bad Apple from Texas A&M University at Qatar, has developed "The Good Apple," an app designed to track and inventory the user's food supply to minimize food waste. It notes the amount of each product the user has, provides recipes to use what is available and creates efficient shopping lists. 
Bio-Thess, from the Aristotle University of Thessaloniki in Greece, plans to use its adaptation of a circular bioeconomy model to improve quality of life by using organic food waste to create small-scale, renewable energy sources like heat and fertilizer.
New Mexico State University's team will also be creating small-scale, renewable energy sources. Their team developed an interactive art installation — EcoArt — to imitate a punching bag that can be hit, hugged or pulled to conduct electricity and store it within a battery bank for later use.
Islander Vision, from Texas A&M University-Corpus Christi, will be helping visually impaired children with their affordable design, "Hero 1.0." The prototype uses a line tracking system to guide children along paths to key locations in their environment.
A joint-university team from Brazil, made up of students from the Universidade Federal do Rio de Janeiro and Centros Federais de Educação Tecnológica, developed a concept to promote repurposing unused and malfunctioning electronic devices through a system that creates a relationship between donors and recycling companies.
Finally, a team from Mahidol University in Thailand has created a survival capsule for use in multiple disaster scenarios that is equipped with disaster-resilient food, energy, and water infrastructure. This capsule can accommodate up to five people, providing safe shelter, energy, clean water, and food packs that last up to three years. 
The public is invited and encouraged to attend the finalist showcase on Wednesday, April 6 and help choose the crowd favorite. The IFTP finals will be streamed live on YouTube on Thursday, April 7 from 10:30 a.m. - 12 p.m. For more information, visit our website.