NMSU Engineering welcomes AY 2019-20 with plenty of good news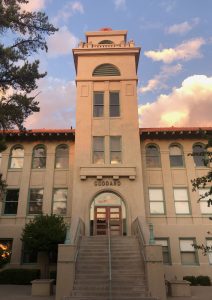 The campus is full again and students and faculty are making the corridors of our buildings live again with all types of creative conversations. I've been particularly looking forward to welcoming our faculty and staff to this academic year because I have great news to share.
We received final notification last week that all of our programs received full accreditation. Congratulations to our leadership team, and in particular to our Ex-Associate Dean Sonya Cooper, for a job well done.
Alumni giving has increased by 42 percent, as measured by the number of first-time donors of more than $10K. FY 2019 research expenditures are 27 percent higher than in FY 2018. New funding awarded in FY 2019 is 52 percent higher.
More importantly, several large-scale and group efforts are in the pipeline, making the next few years look very promising. Our faculty members across all departments have stepped up to increase our research productivity.
The college has received funding for a major million-dollar endowed college-level chair and another is in progress. We have new members in our leadership team, which include Dr. Tony Garcia, Associate Dean of Academics, and we're welcoming six new faculty members. This is indeed a great time to be at NMSU Engineering.